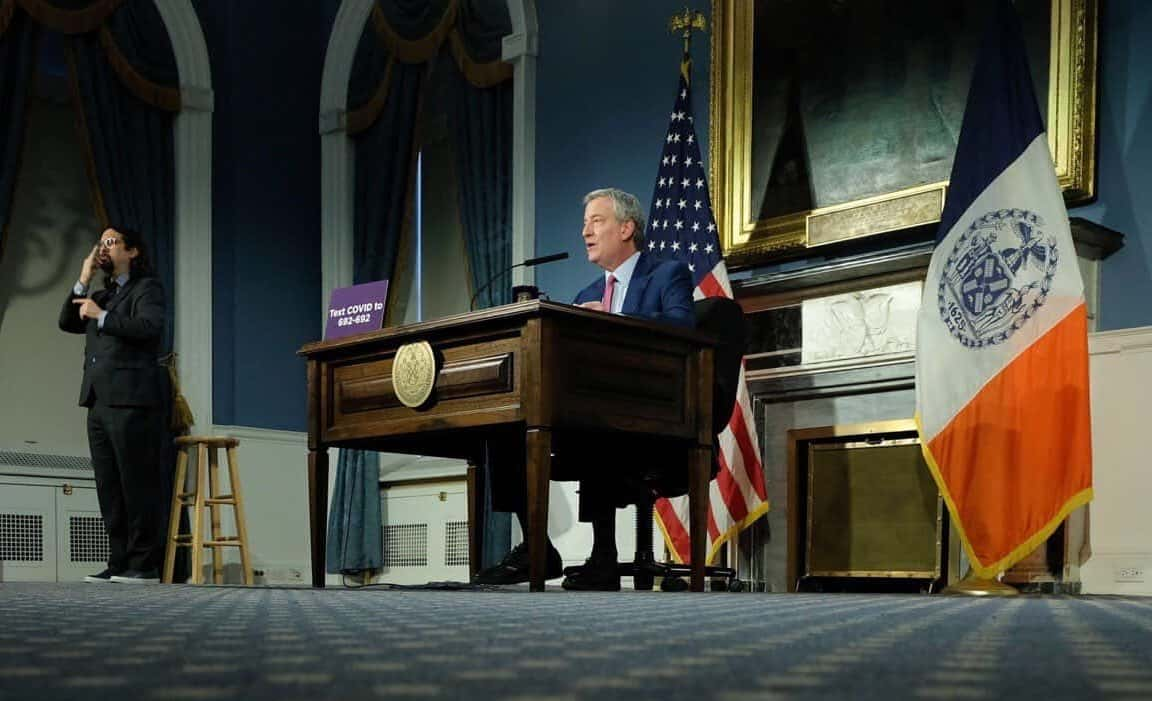 NEW YORK (77 WABC) — New York City is taking an important step to reopening with the establishment of a test and trace corps. The group, headed by the city's Health and Hospitals, will investigate individuals who tested positive for COVID-19 and their contacts.
Mayor de Blasio said they are starting with 1,000 foot soldiers to monitor cases, with up to 2,500 people expected in place by June. The city is evaluating the 7,000 applications received.
In the more immediate plans, the mayor said police will watch for social distancing in certain parks that were filled last weekend.
He said there will be limited capacity at Hudson River Park Piers 45 and 46. The NYPD will also increase its presence at Domino Park in Williamsburg and hand out face coverings.
"We're going to try that approach, see if that gets us closer to where we need to be," de Blasio said at his coronavirus briefing Friday.
Overall, the city handed out 368 summonses and arrested 120 from March 16 to May 5. The breakdown: 68% Black, 24% Hispanic.
"It's been a huge amount of restraint by the NYPD, it's just factually obvious from the numbers, and we intend to keep it that way." de Blasio said.
As for night three of the subway shutdown, de Blasio said the city engaged with 269 people and 163 homeless people accepted help, primarily to shelters. Since starting the subway deep cleaning this week, de Blasio said 520 people came off the street, "These results are literally historic."
COVID-19 indicators took a hit as the number of ICU patients was up slightly and more troubling, the amount of suspected COVID-19 patients hospitalized jumped from 79 to 102 yesterday. But the mayor pointed out that's quite an improvement from April 1 when 850 people were admitted.
He said the city is still not at the point where restrictions can be lifted.
The city will increase social distancing in parks that have a mix of tight spaces and large crowds, says Mayor de Blasio. The city will limit capacity at Hudson River Park Piers 45 and 46, and will increase NYPD presence at and monitor Domino Park.

— Spectrum News NY1 (@NY1) May 8, 2020
The team @NYCMayor just announced , which will lead test and tracing efforts seems to only include one person from @nycHealthy leadership: @DrDemetre. City Hall said last night about 50 or so DOH staffers would be "on loan" to H+H for this effort

— Gloria Pazmino (@GloriaPazmino) May 8, 2020