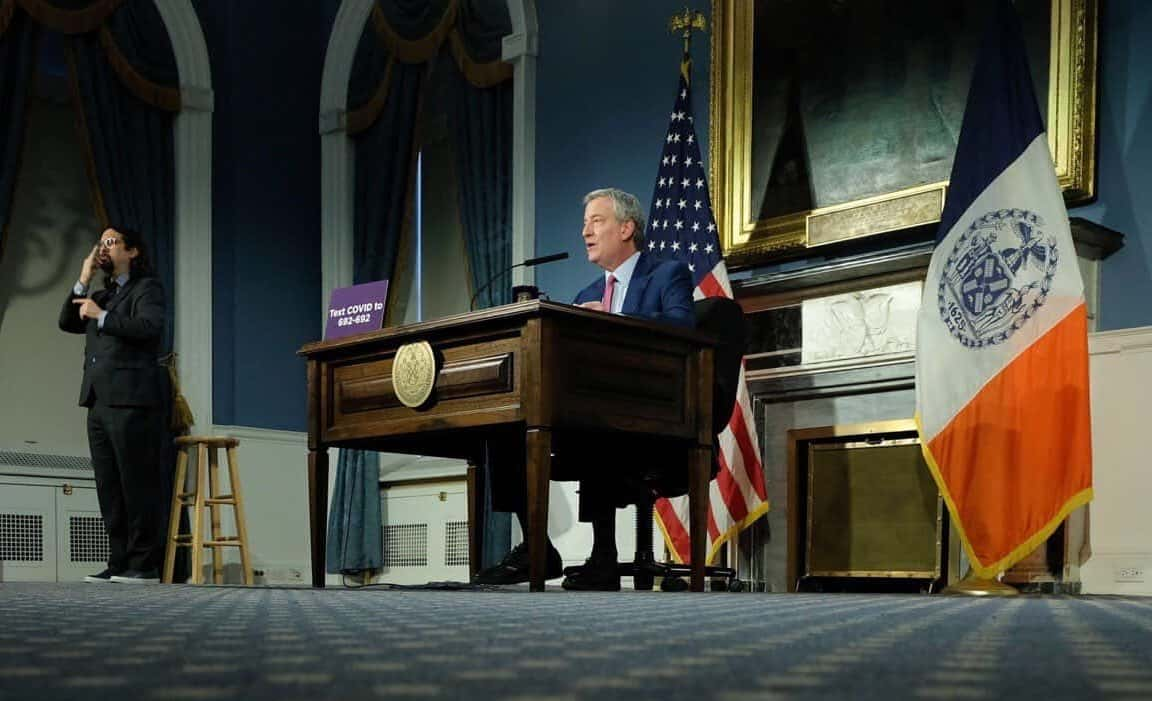 NEW YORK (77 WABC) — Mayor de Blasio is expanding antibody testing in the five boroughs. The 70,000 free tests will be available by appointment to anyone in five locations starting next week.
de Blasio said night two of the subway shutdown proved even more successful as 218 homeless people agreed to services, with 196 going to hospitals and 22 taken to hospitals.
"This is the entire core principle of doing this outreach work, to constantly open that door for those who are homeless to realize there is something else that can be done to make their life better," de Blasio said.
The daily indicators are all down with the exception of the positive COVID-19 results, which only nudged up from the previous day.
"Not perfect progress, but it's damn close," the mayor said.
The city has recorded an uptick in domestic violence during the health crisis. @NYCMayor announces a "COVID19 Response Taskforce on Domestic and Gender Based Violence." He says resources are available and that "no one should feel in danger when they're at home,"

— Spectrum News NY1 (@NY1) May 7, 2020