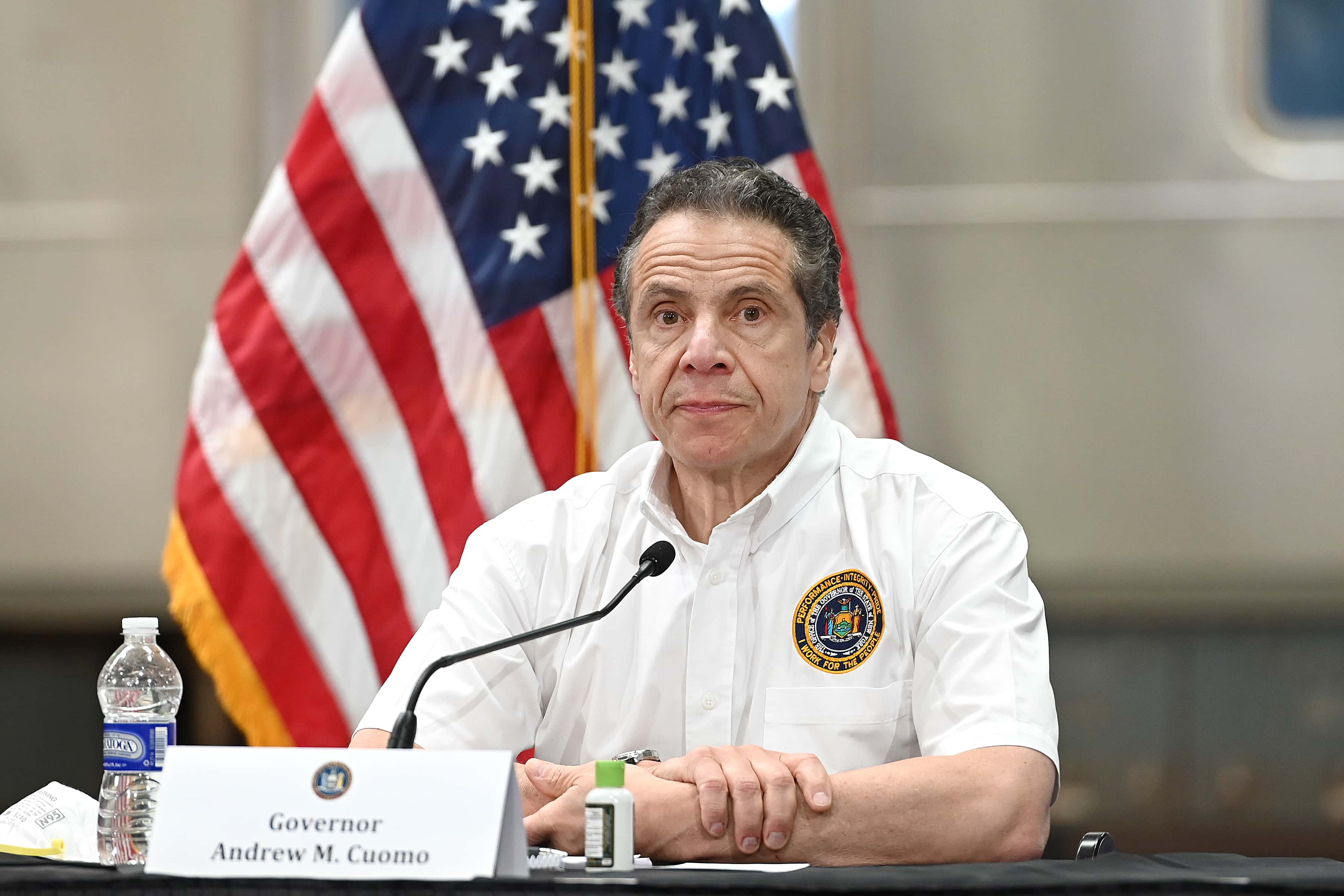 NEW YORK (77 WABC) — Governor Cuomo said progress is being made as the key hospital indicators trek downward, but pointed out another 231 people died in a "painful, slow decline."
While no decision was made on the state's "PAUSE" set to expire next Friday, Cuomo did extend a mortatorium on evictions in the state until August 20.  But Cuomo indicated masks may be in our future for some time.
"Those masks work. If they work for front line workers, they're going to work for people in their day to day lives," Cuomo said.
The governor outlined Nourish New York, a plan to link dairy farmers with downstate food banks.  Cuomo said 2,100 farms from upstate are part of the initiative.
Cuomo reiterated the balancing act between reopening act and the need to saving lives.
"I understand I'm going to die," Cuomo said. "I just don't want to die now or next week and I don't want to die because I contact the COVID virus unnecessarily."
Cuomo: "We have to reopen, get the economy running and we have to protect public health. This is not a situation where you can go to the American people and say how many lives are you willing to lose to reopen the economy."

— Nick Reisman (@NickReisman) May 7, 2020
Today we are banning late fees and missed payments fees during the eviction moratorium period.

We are also allowing renters facing COVID-related hardship to use their security deposit as payment and repay the deposit over time.

— Andrew Cuomo (@NYGovCuomo) May 7, 2020
At a time when people are hungry, it makes no sense for food or milk to go to waste.

We launched a program to buy excess agricultural products and donate them to food banks.

We will bring products from 2,100 Upstate farms to 50 food banks, providing 20,000 households with food.

— Andrew Cuomo (@NYGovCuomo) May 7, 2020