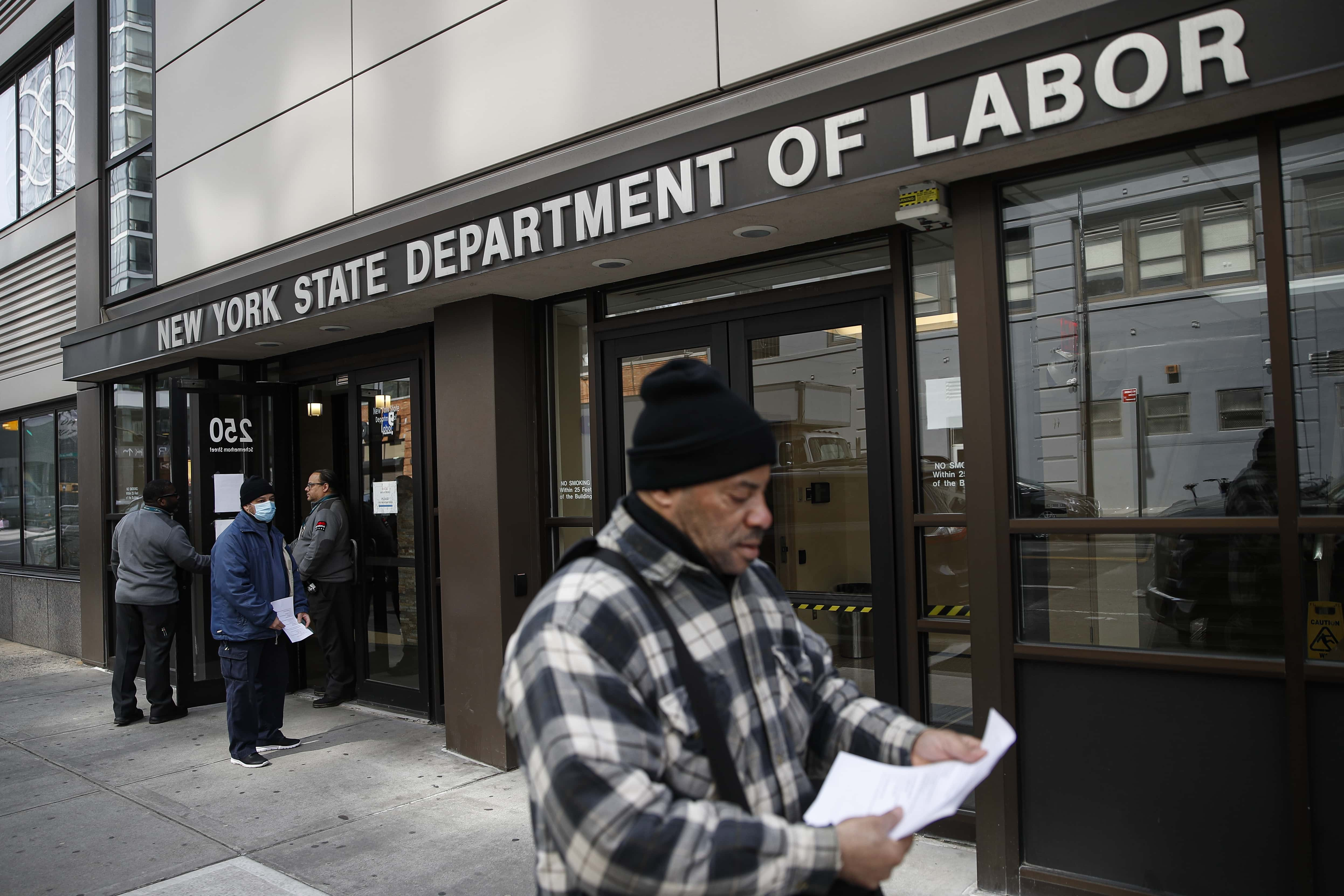 NEW YORK (77 WABC) — The number of new people filing jobless claims surged again with another 3.17 million applying. Overall, 33.5 million have lost their jobs in the seven weeks since the coronavirus led to most businesses closing across the country, the Labor Department said.
The weekly total is slightly higher than the 3.05 million projected by economists surveyed by Dow Jones, CNBC reported.
It is down, though, from last week's 3.846 million new applicants. The 3.17 million also represents the lowest unemployment tally since just after the World Health Organization declared a pandemic on March 14.
With many states starting the initial phases of reopening, an economist told CNBC, he's "hopeful that June will see the beginnings of a rebound."
3.2 million more people filed for unemployment this week. That makes over 33 million people losing their jobs in the past several weeks. We have voluntarily created the Great Depression. This is truly unprecedented in world economic history. It's past time to go back to work.

— Clay Travis (@ClayTravis) May 7, 2020