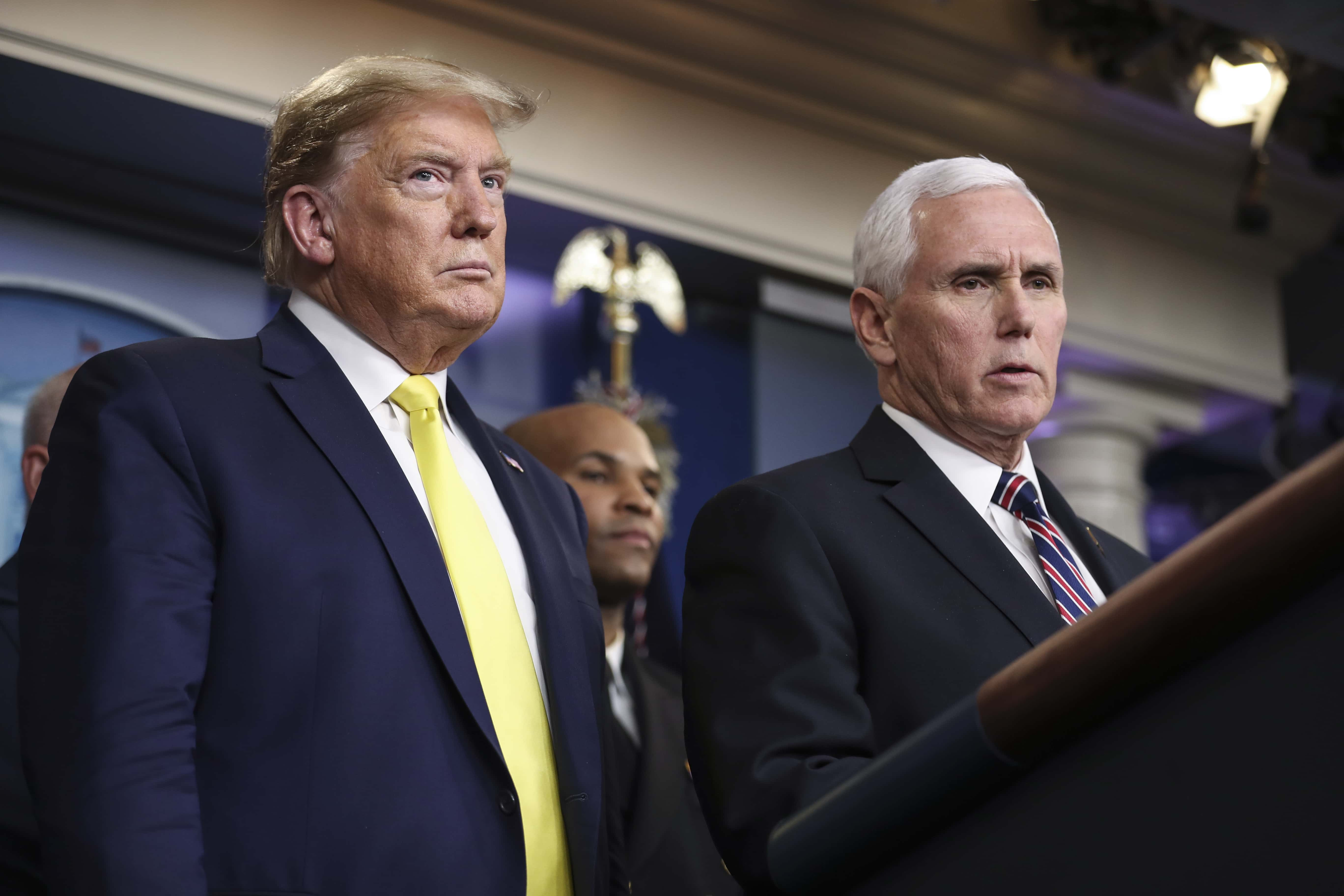 NEW YORK (77 WABC) — Vice President Mike Pence said Americans "incredible efforts" have helped "slowed the spread" of the coronavirus.
Pence was a guest on the Brian Kilmeade Show Wednesday morning on 77WABC.
He said there are encouraging signs in many states, "including in areas where they epidemic was very significant."
Pence listed the "Greater New York City area" as one of the locations with "declining cases, declining hospitalizations and declining losses."
The vice president said talk about dismantling the Coronavirus Task Force will be based on if conditions warrant it.
"We have now 41 states that have turned their attention to reopening America, we really believe that there will be an appropriate time for us to wind up the work of the task force," Pence said.
He said task force members Dr. Anthony Fauci and Dr. Deborah Brix will still provide President Trump with needed council.
"You'll continue to see this president take decisive action to put the health and well-being of America first," Pence said.
"This president has spared no expense and brought incredible energy and urgency to the mission of saving American lives."
He praised Trump's leadership for exponentially growing COVID-19 testing.
"None of this could have happened unless the president and this administration brought these massive commercial labs into the White House in early March and formed a public and private partnership," Pence said.
He said only 8,500 tests had been done when he took the task force lead role. Now, more than 7 million people have been tested for COVID-19.
"It's a testament to a strategy that President Trump implemented and we're going to continue to work with governors to make sure they have the tests and the resources to meet their needs," Pence told Kilmeade.