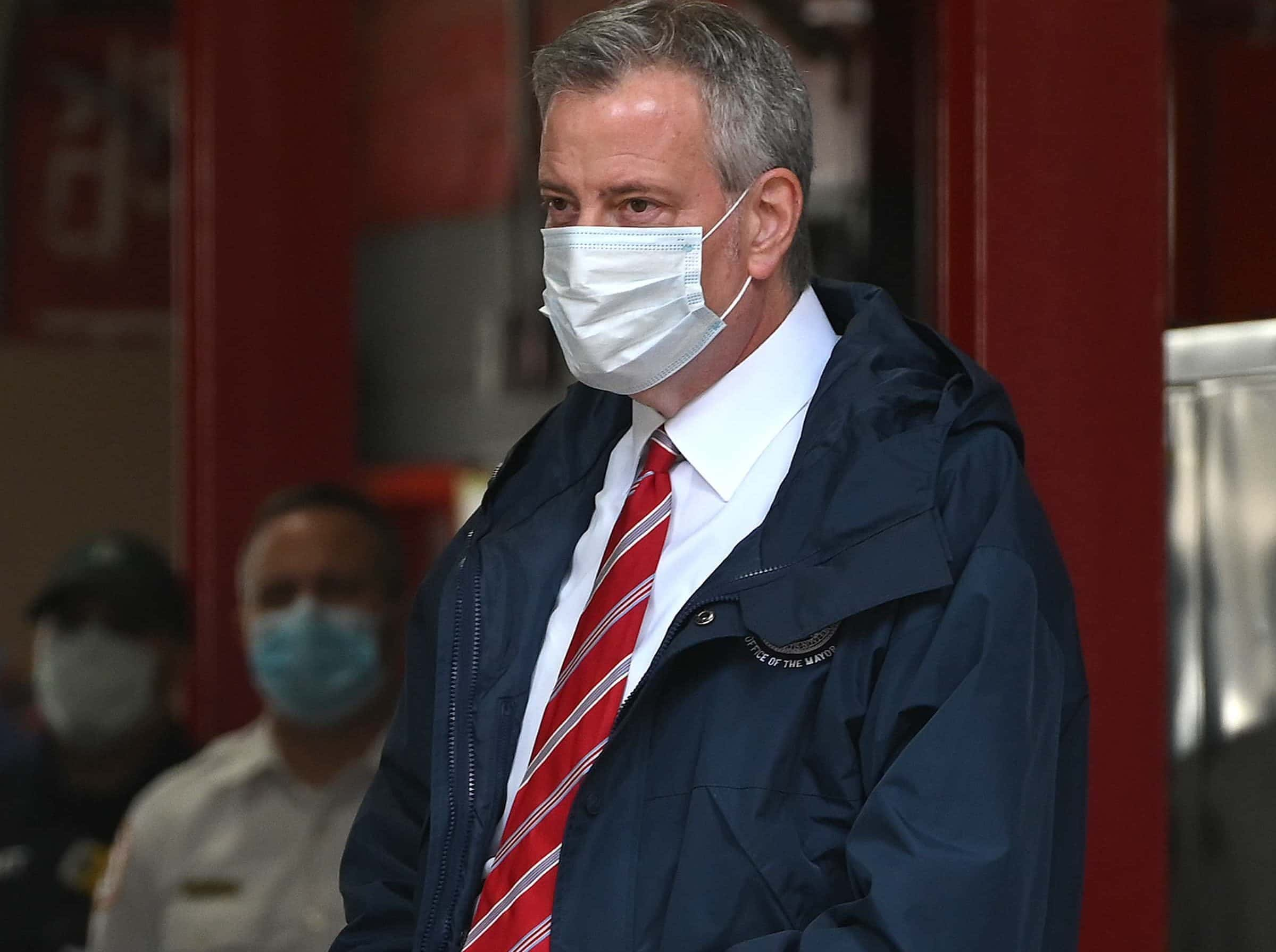 NEW YORK (77 WABC) — The subway's first closure for overnight cleaning and Mayor de Blasio said 139 people were taken to shelters.
"That's an extraordinary number for one night and very encouraging," de Blasio said. "We have to sustain it in many, many ways."
He fired back at homeless advocates who say the city isn't providing services for homeless individuals during the coronavirus pandemic.
"I respectfully disagree profoundly with those advocates," de Blasio said. "… I would think the advocates would want to applaud and support something that is ending street homelessness, something that has never been done in the city before."
Separately, the city disbanded three homeless encampments in the city.
"The people who were living there were offered help, which is always the goal," de Blasio said.
The mayor said the next portion of opening streets starts tomorrow with 1.5 miles more dedicated to pedestrians and cyclists in the Garment District, Lower East Side and the Flatiron District.
de Blasio, looking toward the future, has created 10 advisory councils based on different business sectors.
The mayor said total hospitalizations and the number of patients in ICUs rose, although positive COVID-19 tests dropped.
"We still have some work to do," de Blasio said.
"That number surprises me," @NYCMayor says casting doubt on Pat Foye estimate that 2,000 people were removed from city subways. Commissioner Banks says last night's efforts focused on people who are "long term" on the subways.

— Gloria Pazmino (@GloriaPazmino) May 6, 2020