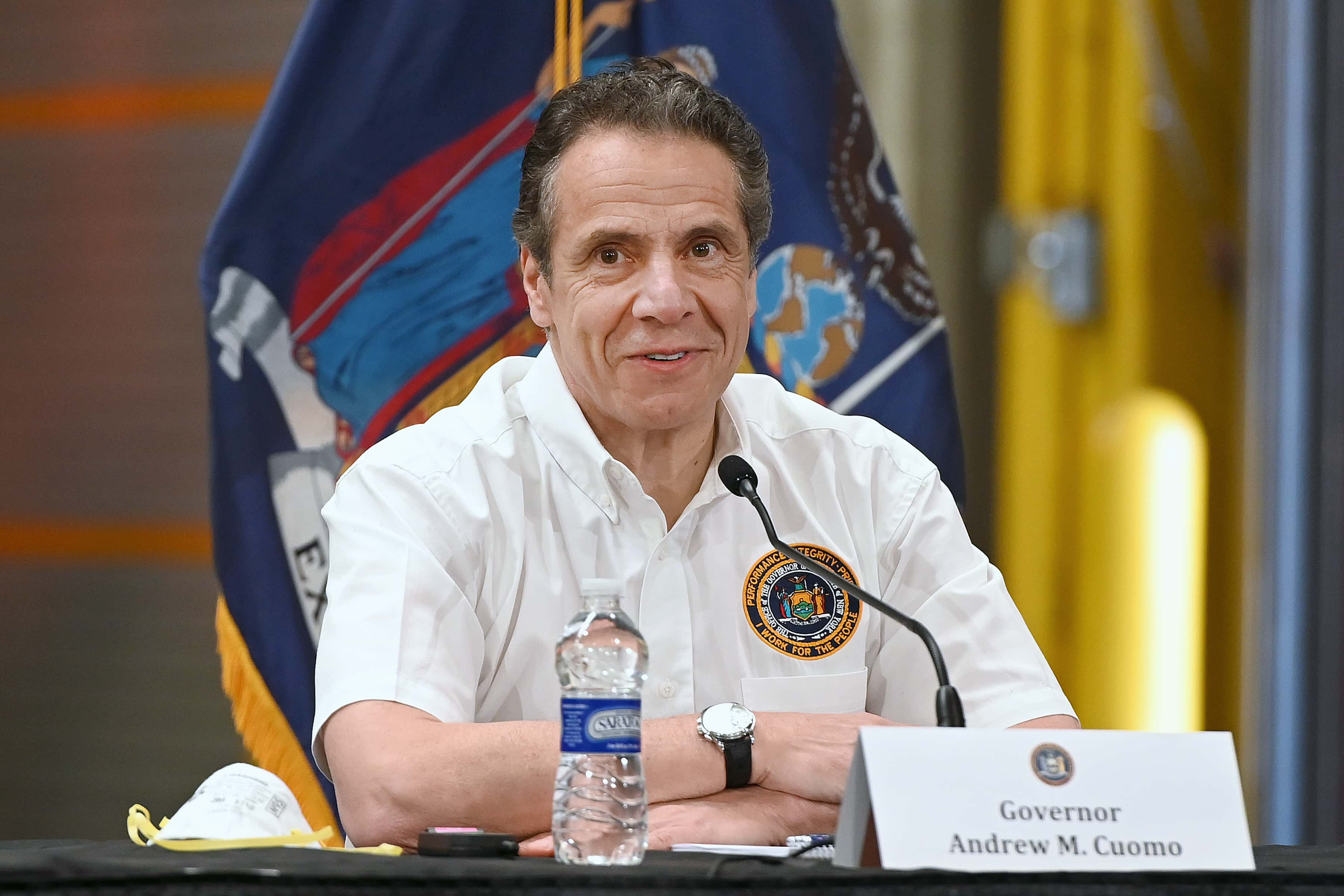 NEW YORK (77 WABC) — As schools stay in remote learning through at least next month, Governor Cuomo is calling for districts to reimagine education in a post-coronavirus world.
He posed several questions, including how can educators better use technology, how can we serve all students high quality education no matter where they live.
Cuomo said the state is partnering with the Bill and Melinda Gates Foundation to design blueprints for education in the new normal.
All indicators trended lower, as Cuomo said, there is "no doubt" were coming down from the mountain. Deaths did rise slightly Monday to 230.
Cuomo said new COVID-19 projections have the death toll doubling nationally.
"Because now they're factoring in the reopening plans," Cuomo said.
The governor said he isn't willing to choose the economy over human lives.
"Our reopening plan doesn't have a trade-off," Cuomo said.
He also attacked the federal government for not willing to support stimulus funding for "blue states" hit hard by COVID.
"If you starve the states, how do you expect the states to be able to fund this entire reopening plan?" Cuomo said.
"You have to get out of this Democrat, Republican, it's Red or Blue. It's not Red or Blue. It's Red, White and Blue. This coronavirus doesn't kill Democrats or Republicans. It kills Americans."
Battling back about the nursing home controversy, Cuomo said, "That coronavirus, if it figures out a way to get in there, all it takes is one person. One staff person, who doesn't have a temperature, not symptomatic, one person that comes to work on the air conditioning system. All it takes is one person to bring that virus in there. You do everything you can, but at the same time, you can't do everything."
Cuomo's daughter Mariah suggested her father wasn't communicating well enough about the importance of wearing a mask, although he said "99 percent" were acting appropriately.
So based on her idea, the state is seeking submissions for 30-second public service announcements from New Yorkers on why everyone should wear the mask.
Mariah will help dwindle submissions down to the top five, with the public choosing the winner among the finalists.
Submissions can be uploaded at wearamask.ny.gov.
Government has a role to play but each of us does too.

Wear a mask — it's the right thing to do.

Help us tell New Yorkers why. Submit a video and we'll use the winning video to get the point across.

Learn more:https://t.co/5ki6iPh1zy

— Andrew Cuomo (@NYGovCuomo) May 5, 2020
.@NYGovCuomo says New Yorkers should take all reported numbers of deaths from #coronavirus "with a grain of salt." Because there are several categories including confirmed deaths presumed deaths and even home deaths. These numbers are going to change going forward.

— Zack Fink (@ZackFinkNews) May 5, 2020