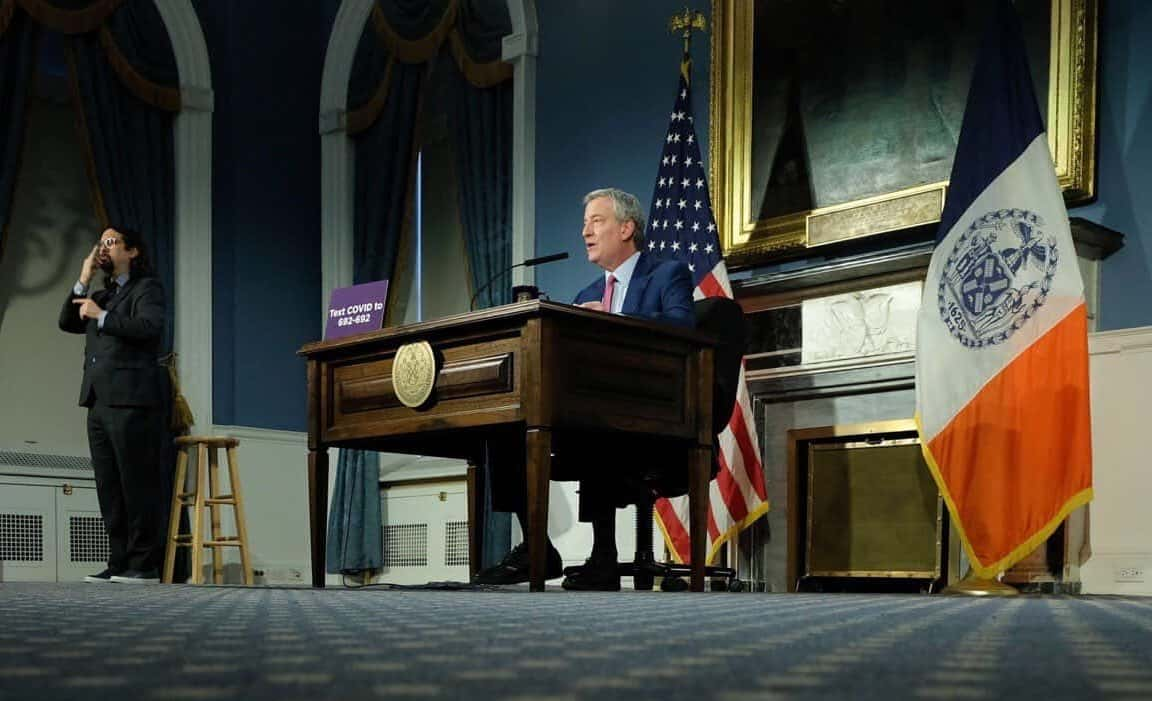 NEW YORK (77 WABC) – Mayor Bill de Blasio offered a sense of optimism during Monday's press briefing with the latest updates for New York City in dealing with coronavirus.  He noted all three key indicators they have been tracking are trending downward.  This includes hospitalizations, ICU patients and those testing positive for the virus.
The Mayor also made note of the sufficient amount of PPE supply entering the new week.  According to de Blasio, this is the first time they've had a sufficient supply since March when the outbreak began.  He also announced that 7.5 million face masks will be handed out to New Yorkers for free.
These masks will be handed out citywide. 5 million of these masks are non-medical masks, and the other 2.5 million are cloth face covers.
When addressing the city's reopening, de Blasio said social distancing will be a necessary part of it, especially for small businesses.
There are no final plans yet in place for when businesses do open, but he noted they will be put together soon.
He made clear that while the current signs are good, it's important to continue following the guidelines that have been set in order to keep everyone safe.
"We're not out of the woods," the Mayor said. "But we're getting closer."