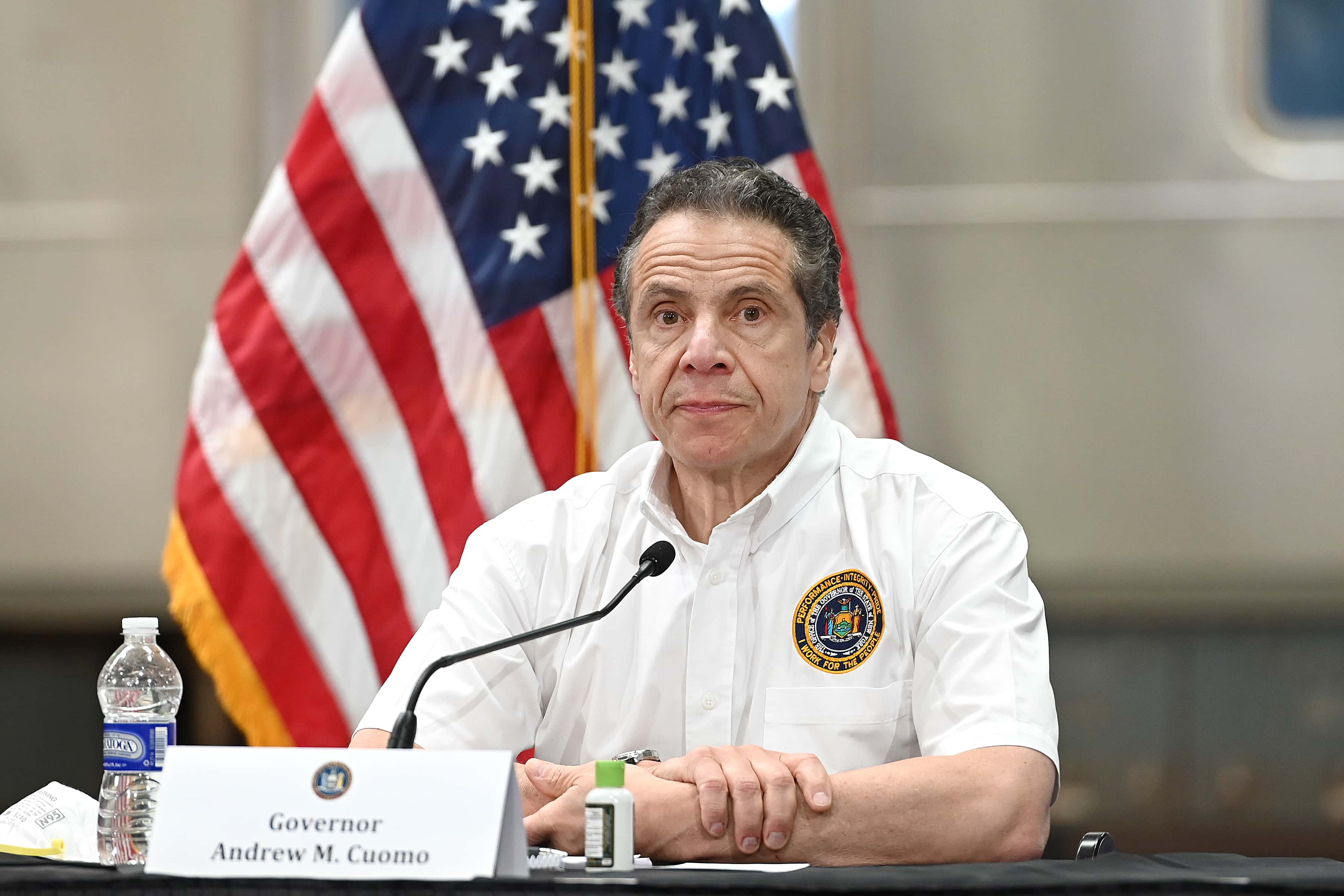 NEW YORK (77 WABC) — Governor Cuomo announced a partnership with neighboring states to combat another wave of COVID-19 or future pandemics.
The Regional State Purchasing Consortium will allow the seven states to jointly procure PPE, tests, ventilators and other medical equipment. Cuomo was joined on video conference by several of his gubernatorial colleagues, including New Jersey's Phil Murphy and Connecticut's Ned Lamont.
Cuomo also is calling for all hospitals to secure a 90-day supply of PPE in case of another surge.  He said we can't go through another "mad scramble."
Hospitalizations and intubations are down in the state. The number of new COVID-19 cases are also on the decline at 789. While the number of deaths decreased to 280, Cuomo said it was a "tremendously distressing" number.
Cuomo said it's "disrespectful" to be in public without a mask, as many did yesterday in city parks.
"You walk down the street without a mask, I think other New Yorkers are going to let you know," Cuomo said. "And as long as do that within the bounds of decorum, I don't think that is a bad thing."
The governor said people can take "false comfort" by the data trending downward.
"It is not going down. There's no 'it.' We are bringing 'it' down… New Yorkers grabbed that projection curve with two hands and pulled it down," Cuomo said. "You go back to your old behavior, that number goes right back up."
Want to know the best way to honor our brave health care workers some of whom literally gave their lives to save others?

Act responsibly and wear a mask outside.

— Andrew Cuomo (@NYGovCuomo) May 3, 2020
Combining the efforts several states into a regional purchasing initiative will help our states obtain needed PPE, tests, and other medical equipment without competing against each other.

Thanks to our neighbors in NY, NJ, RI, MA, PA, and DE for joining us in this initiative. https://t.co/yRKBrcMlWr

— Governor Ned Lamont (@GovNedLamont) May 3, 2020