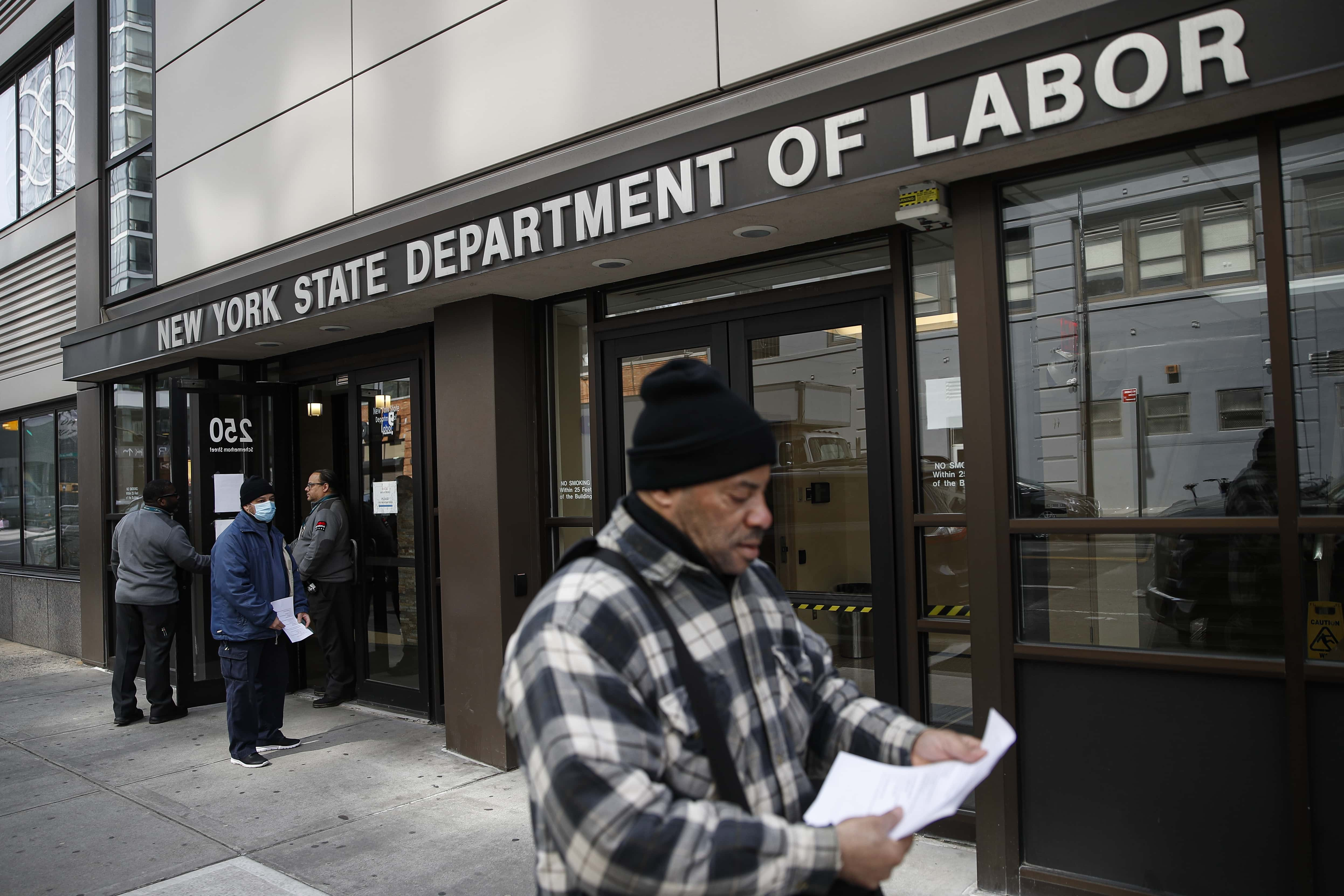 NEW YORK (77 WABC) — Another 3.8 million workers filed for unemployment benefits. Overall, more than 30 million people have filed a claim in the six weeks since the coronavirus outbreak started, the Labor Department said Thursday.
Roughly one in five people who had a job in February have filed for unemployment benefits.
Congress expanded unemployment payments by $600 a week through July. That extra money isn't just for regular payroll workers, but also self-employed and "gig" workers.