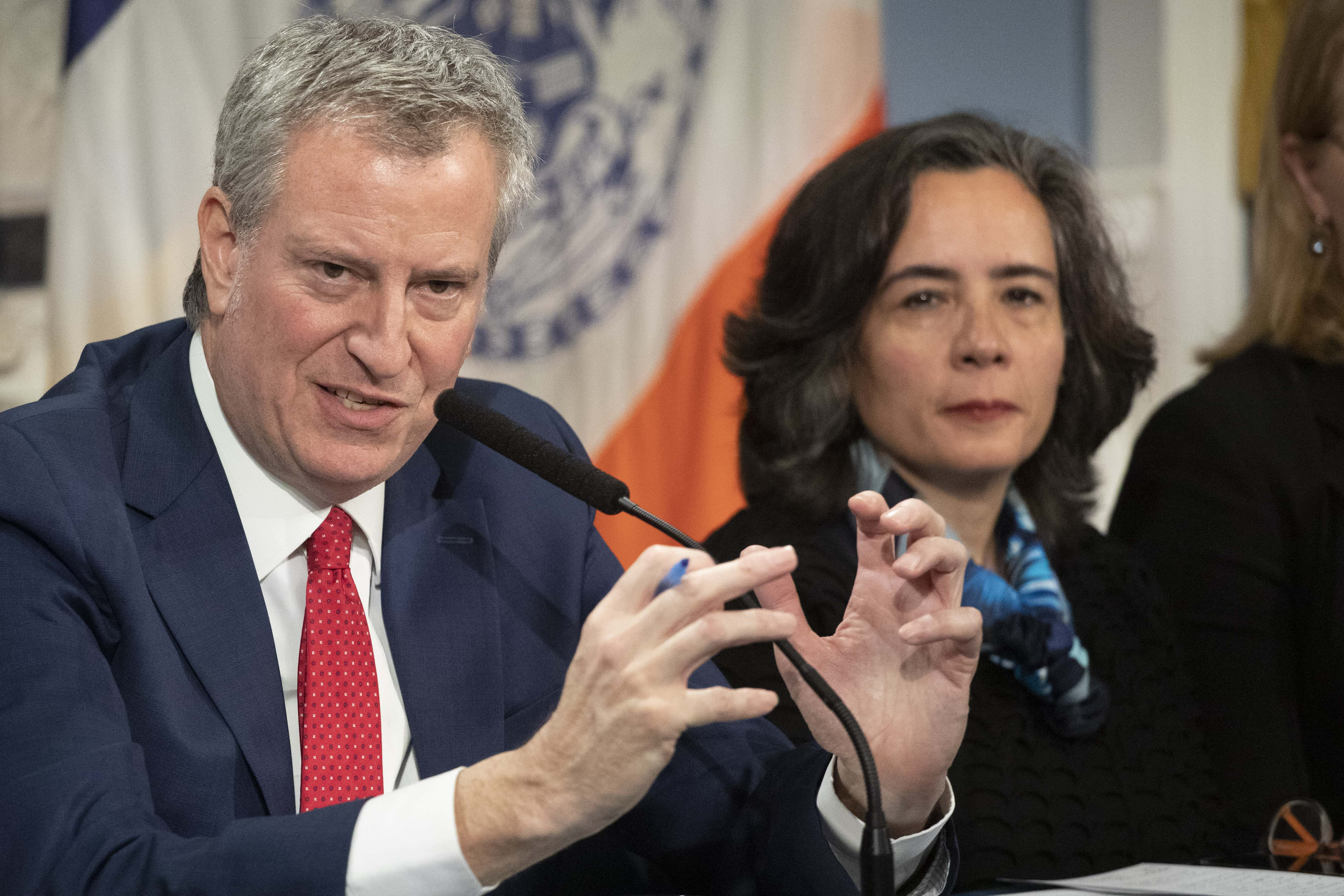 NEW YORK (77 WABC) — With testing one of the keys to eventually reopening the city, Mayor de Blasio announced a pair of community sites that will provide COVID-19 testing. Opening this weekend, testing sites for residents at the Ida G. Israel Clinic in Coney Island and the Dyckman-Clinica de Las Americas in Inwood.
de Blasio said the testing expansion will lead to 30 sites by the week of May 18 with the amount of tests tripling to 43,000 per week.
The mayor said the city is distributing 100,000 face coverings free of charge at parks. Additionally, there will be more enforcement as a full-time staff of 1,000 is focused on watching for social distancing violations.
de Blasio said the main indicators were tracking lower, except for the number of positive COVID-19 tests from the Public Health Lab.
He said once the data shows the time is right, they will "very carefully" phase in the first step of a restart.
"When we get to the point where we can do some loosening up, we're going to literally delineate what it's going to be," de Blasio said.
The city is getting a surplus of surgical gowns from a company in Vietnam. de Blasio said 1 million gowns arrived in the U.S. and are headed to New York. Another shipment of 900,000 gowns are en route.