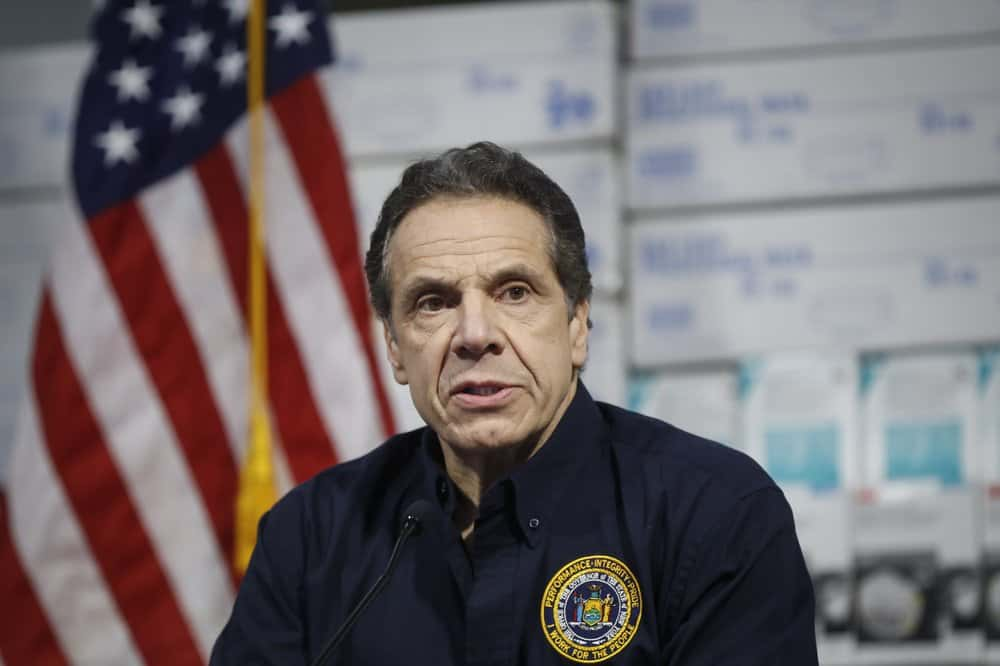 NEW YORK (77 WABC) — Governor Cuomo is expanding antibody testing to 1,000 transit workers this week. Preliminary results show those tested in the FDNY and EMT were positive at a 17% rate and 10.5% members of the NYPD tested positive for having the COVID-19 antibodies.
Another step toward reopening, Cuomo announced several upstate counties meet criteria to resume elective surgeries.
The number of COVID-19 hospitalizations went up slightly, but other indicators continue the downward trajectory. However, there were another 330 deaths, 16 in nursing homes.
Cuomo is calling the MTA to give him a plan by Thursday to disinfect every subway car daily for essential workers.
The governor used a portion of his daily coronavirus briefing to slam Republican lawmakers in Washington, including Senate Majority Leader Mitch McConnell and Sen. Rick Scott for the "Blue State Bailout."
"They want to fund corporate America. That's who puts money in their pockets," Cuomo said. "And I say let's fund working Americans. That's the choice.
"Everybody applauds the health care workers. Jets fly over in tribute to the health care workers. That's all nice. Saying thank you is nice. How about actually rewarding them and making their life easier? How about giving them hazard pay? How about helping with their child care? How about helping families who can't feed their kids right now? How about helping the police and helping the firefighters and all the people who are out there right now killing themselves to make life easier for us."
Mitch McConnell and his partisan brigade are dividing our country.

Their not-so-subtle message is: The states with more COVID cases don't deserve help from the states with fewer cases b/c they are Democrats.

This is ugly and reprehensible — it's also wrong on the facts.

— Andrew Cuomo (@NYGovCuomo) April 29, 2020