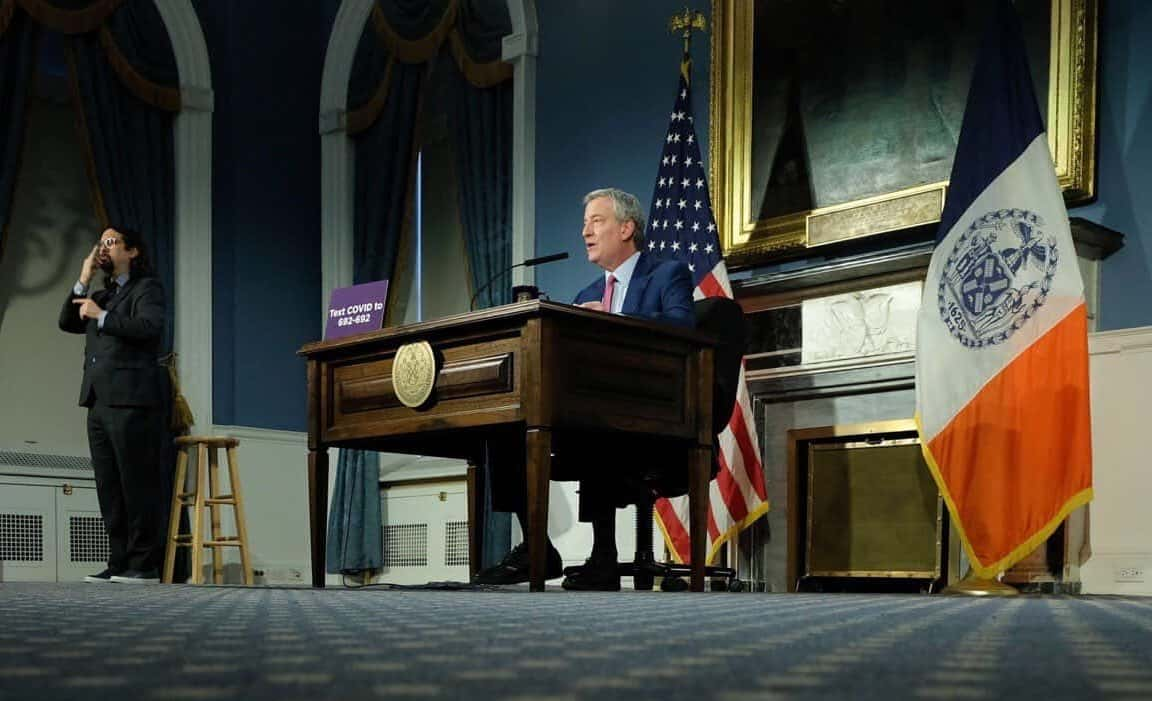 NEW YORK (77 WABC) — While the 1.2 million New York City students are learning at home in the coronavirus shutdown, Mayor de Blasio announced a new grading policy.
High school students will have the option to convert a letter grade to "pass" or "fail." Each student would have until January to complete coursework.
Middle school students would get one of three grades: "Meets Standards," "Needs Improvement" or "Course in Progress."
de Blasio said those you have not mastered or completed the coursework would be enrolled in summer programming.
The same outline applies for kindergarten through 5, using existing course requirements, including projects and writing samples.
"We have to understand the moment, be flexible about the moment, but also hold those high expectations," de Blasio said. "If we didn't do both we would be doing a disservice to our children."
The mayor also committed to holding a citywide virtual graduation for high school seniors.
"We're going to make it something very special," de Blasio said. "You may not have the traditional ceremony that you were looking forward to. We're going to give you something you will remember for the rest of your life."
Details are still weeks away, but de Blasio said special guests will participate, including graduates of the New York City public school system.
The daily indicators show hospitalizations, patients in the ICU and positive COVID-19 tests are down. But de Blasio said, "We're going to be cautious, we're going to be careful, we'll be governed by the facts."
"Next year is going to have to be the greatest school year in the history New York City," says Mayor de Blasio. He's calling it a mission "to make up for any lost ground but also to overcome the pain they've been through."

— Spectrum News NY1 (@NY1) April 28, 2020