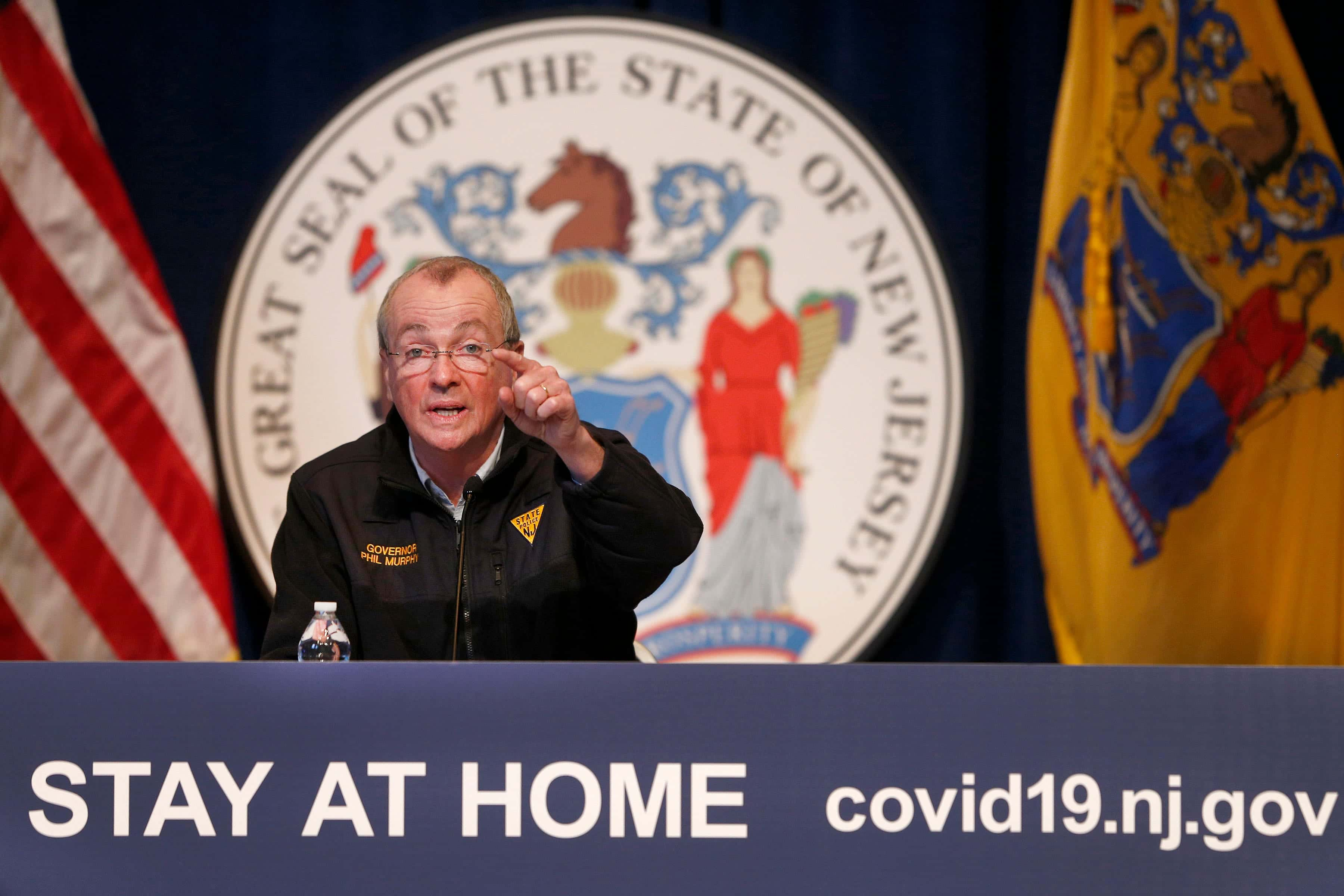 NEW JERSEY (77 WABC) – Governor Murphy announced a 6-point reopening strategy for the state on Monday, calling for widespread testing and contact tracing across the state.  Murphy still wants to see two weeks of decreases in positive cases and hospitalizations before any restrictions are lifted.
SIX PRINCIPLES TO RESTORE ECONOMIC HEALTH THROUGH PUBLIC HEALTH:
🏠Sustained reductions in new #COVID19 cases & hospitalizations
🔬Expand testing capacity
👥Implement robust contact tracing
🏥Secure safe places for isolation
🏢Responsible economic restart
📋Ensure NJ's resiliency pic.twitter.com/4uRdvgeoT2

— Governor Phil Murphy (@GovMurphy) April 27, 2020
Murphy offered no timetable for this plan, saying that the state's current guidelines, including stay-home orders and social-distancing, will remain in effect "until further notice".
An additional 106 deaths were announced during Monday's briefing, including 2,146 more positive cases.  New Jersey's death toll is now over 6,000 and there have been 111,188 statewide cases of coronavirus.
"The trend continues to point in the right direction," said Murphy, while also pointing out an encouraging decline in hospitalizations.
He did however caution the possibility of reporting delay because it's only Monday.
43% of New Jersey residents who have tested for coronavirus so far have tested positive.