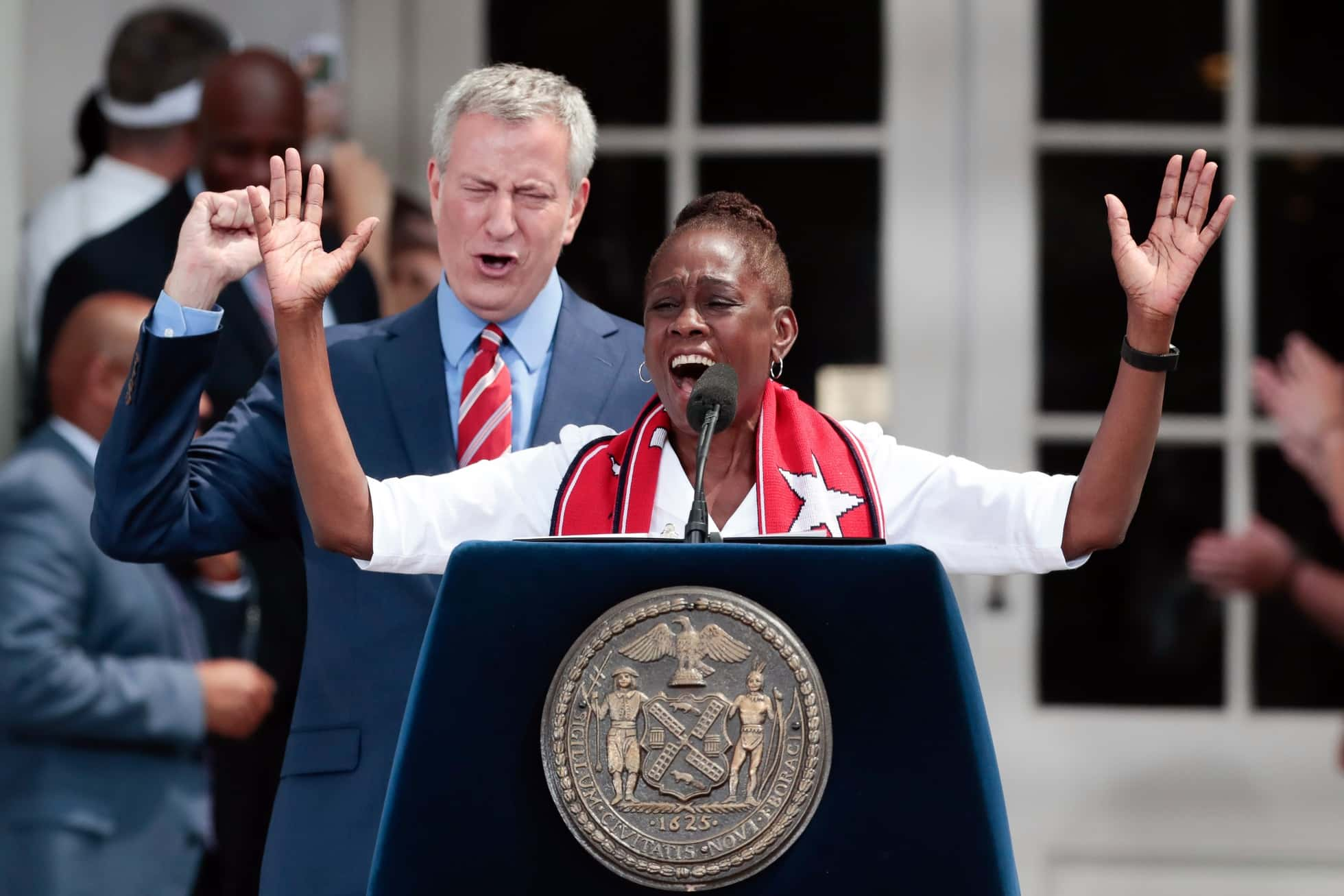 NEW YORK (77 WABC) – Mayor de Blasio has selected the person to head up a special task force that looks into racial inequality during the coronavirus pandemic.  That person is his wife, Chirlane McCray.
McCray will work with Deputy Mayor Phil Thompson to focus on the inclusion and equity as the city looks to its eventual reopening.
The New York City Mayor cited his wife's work with ThriveNYC as a qualification for this role, which included a $250 million annual mental health plan.
As the city and de Blasio look towards any reopening, there will need to be 10 to 14 days of consistent decreases before it is considered.  de Blasio says the task forces being put together are "to make sure New York City rebounds as a better and more just society than the one we left behind".
The Mayor has faced numerous critiques for how he has handled the coronavirus pandemic over the last two months.  In the video below, from Twitter user @DarrenGoldner, de Blasio is called while walking with his wife at Prospect Park.
@NYCMayor no, I won't "give it a break." You don't get a break. We don't get a break.

You can't change the past & will always have blood on your hands.

If I were you, I'd be working night & day to help those in most dire need. Maybe start with your inadequate homeless services. pic.twitter.com/i71ulg7Hvl

— darren (@brooklyn_darren) April 25, 2020