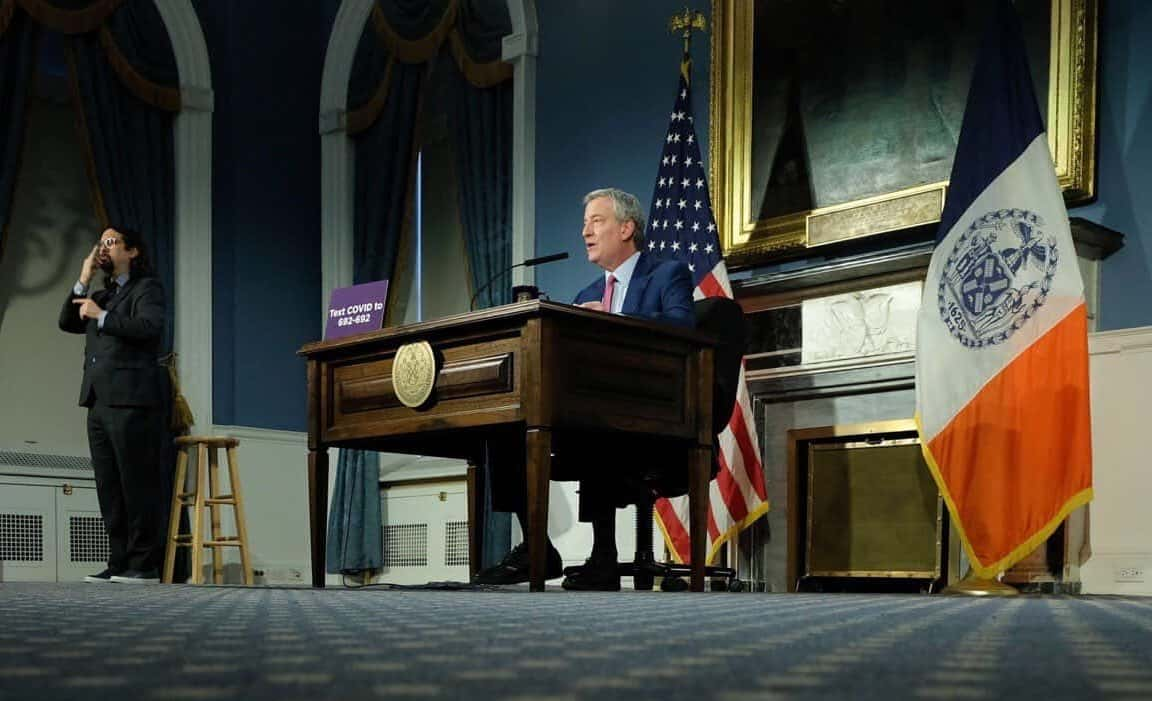 NEW YORK (77 WABC) — Mayor de Blasio establishes a Fair Recovery Task Force because the city can't go back to the status quo.
"I don't think that's what's going to work and I don't think it's fair," de Blasio said. "Recovery means making something better."
The mayor said we will "learn the powerful lessons of this horrible tragedy. We're not going to let the disparities that we've seen, to exist in the future."
de Blasio said the focus on four building blocks will grow during the final 20 months of his administration, including a Racial Inclusion and Equity Task Force chaired by First Lady Chirlane McCray.
Discussion of the city's restart will happen "over these next few weeks," de Blasio said, referring to the hospital and COVID-19 tracking indicators that he wants to see a steady downward trend for at least 10 to 14 straight days.
"That's what will signal those first steps in opening up," de Blasio said.
At the Sunday briefing, de Blasio pointed to overall good signs. Suspected COVID-19 patients in the ICU dropped at city hospitals. However, there was no change among people admitted to hospitals who are believed to have COVID.
Another blemish, the number of people testing positive at the Public Health Lab was up 15%, compared to the previous day.
"We will comeback. We will be a great city," de Blasio said. "Will we be normal again?…Normal isn't good enough for our future. Normal could be interpreted as the status quo we knew before the coronavirus. That's not the normal I'm aspiring to. I'm aspiring to something different and better."