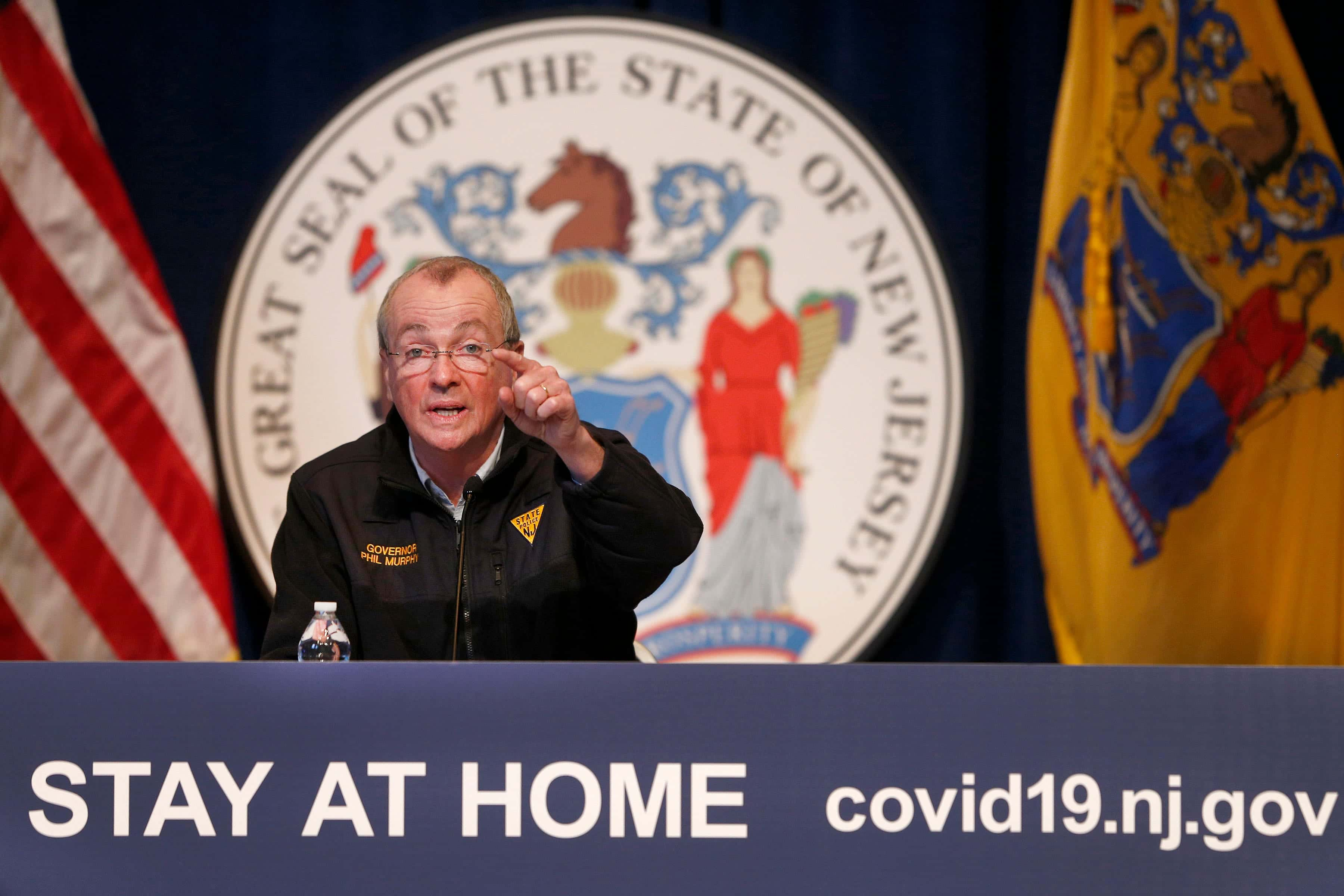 NEW YORK (77 WABC) — Governor Phil Murphy said his state is not out of the woods and isn't ready to plan for reopening yet.
"We had 253 people die today, we saw the heat map go the wrong direction [and] positive tests are still going up," Murphy said at his Friday coronavirus briefing. "This does not benefit any of us or me personally, to stand in the way if the facts suggest we should proceed.
Murphy said the curve is "still flat" and has not plateaued yet.
Overall, New Jersey has 5,617 COVID-19 related fatalities. Also, in the previous 24 hours 3,047 people tested positive, bringing the total to more than 102,000 New Jerseyans.
On a positive note, the number of hospitalizations dropped by 17% from the height of the crisis earlier this month, although patients in ICU beds are higher than Murphy and his health commissioner Judith Persichilli would like to see.
Murphy is signing an executive order permitting tenants to use their security deposit to pay rent.
"We recognize the anxiety that so many feel about looming mortgage and rent payments, especially with May 1 a week away," Murphy said.
Jersey City has canceled its Fourth of July fireworks celebration.
BREAKING: Today I'm signing an executive order allowing renters to to direct their landlords to use their security deposits to pay their rents, whether that be to make up for a shortfall or to pay it in full.

— Governor Phil Murphy (@GovMurphy) April 24, 2020
TESTING: We're now up to 95 locations across the state where residents can be tested for #COVID19.

30 publicly-run or community-based testing sites can be found at https://t.co/JW1q8awGh7.

We're working diligently to continually expand testing across the state.

— Governor Phil Murphy (@GovMurphy) April 24, 2020