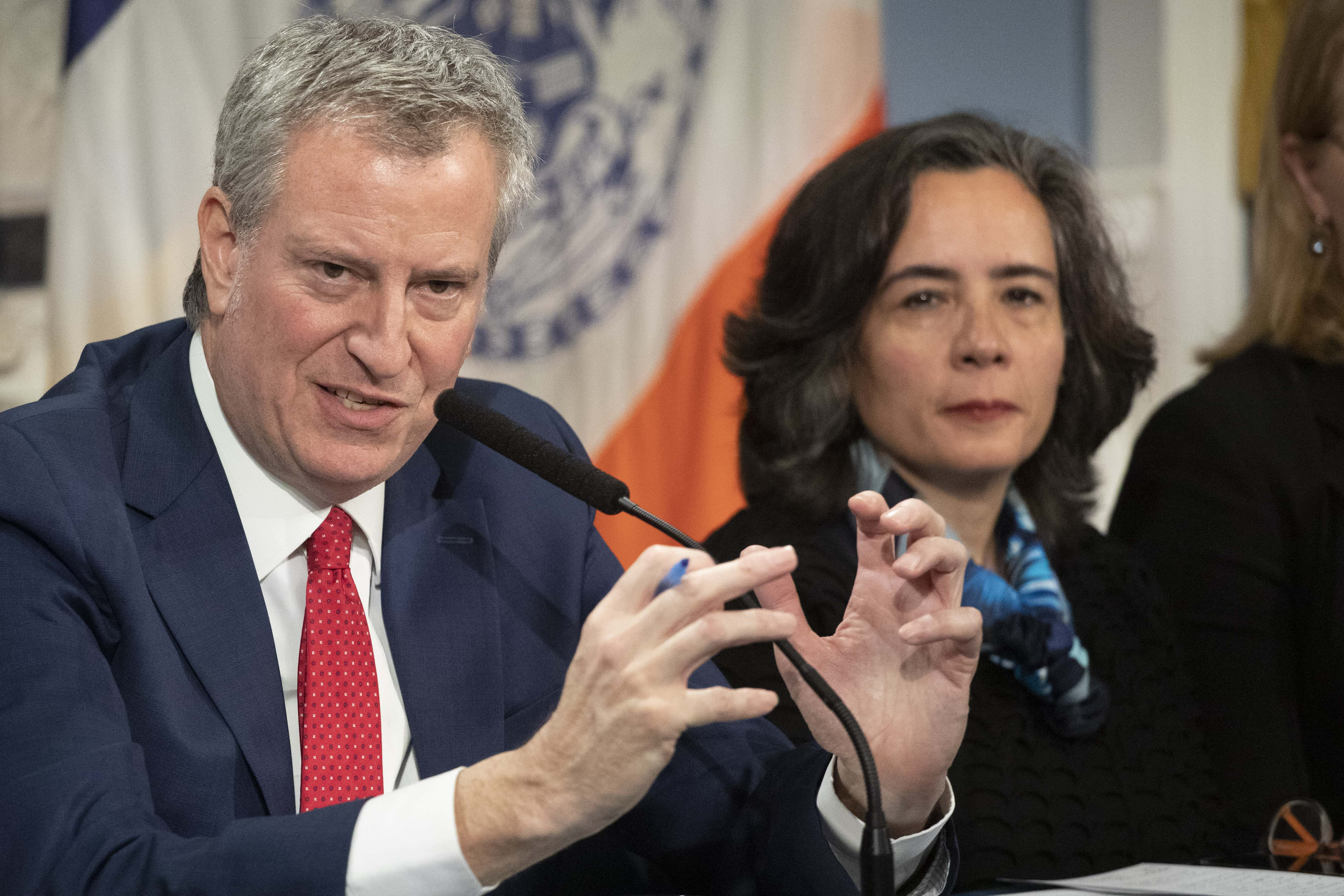 NEW YORK (77 WABC) — The three main indicators used to track the progress of COVID-19 cases are down and Mayor de Blasio said that's "only good news."
He said the downward trend needs to continue for 10 to 14 days before moving toward the next phase in the reopening process.
The mayor focused much of his Friday briefing on renters rights. He is calling on the Rent Guidelines Board to give tenants a break.
"Take your vote and give the tenants, who are rent stabilized in the city — over 2 million New Yorkers — give them a rent freeze. They need it," de Blasio said.
He also wants the state to allow tenants to use a security deposit during this extraordinary time in our city.
"The tenant can't use them. The landlord can't use them until someone leaves their apartment for good," de Blasio said. "It makes no sense given that we're dealing with an absolutely unprecedented crisis."
Renters can call 311 for support through a tenant's hotline.
"We need to make sure every New Yorker can stay in their home," de Blasio said.
COVID-19 tracking indicators for NYC:
-Ppl admitted to hospitals for suspected COVID-19: 176 on April 22 vs. 227 on April 21
-In ICUs for suspected COVID-19: 786 on April 22 vs. 796 on 21st
-% positive: 30% on 22nd vs. 32% citywide
52% on 22nd vs. 57% for Public Health Lab tests

— Spectrum News NY1 (@NY1) April 24, 2020