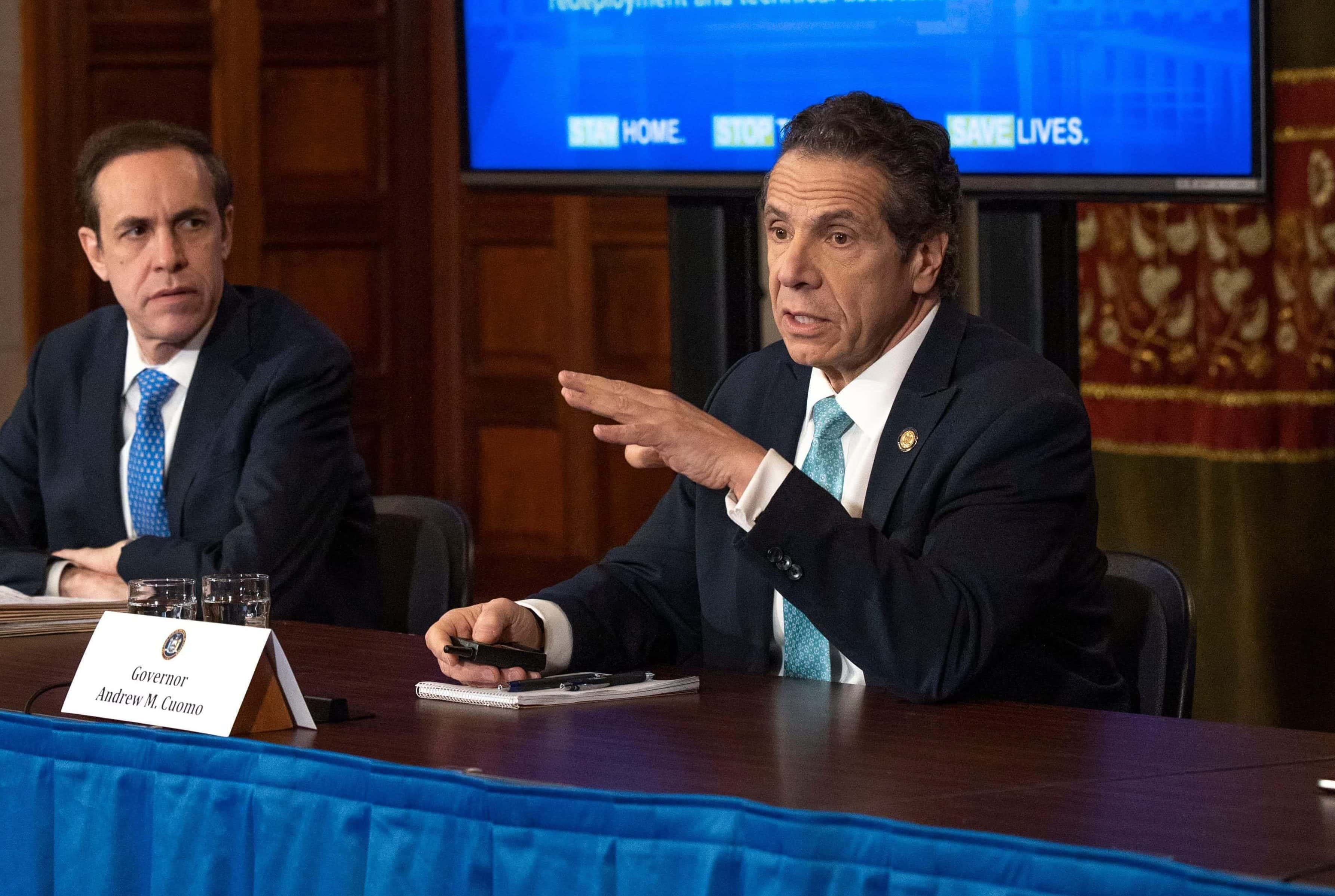 NEW YORK (77 WABC) — Governor Cuomo said the number of new COVID-19 infections is "troubling" as another 422 people died yesterday, including 24 patients in nursing homes.
The governor reiterated that reopening too soon will ruin the efforts made to stop the spreading. Cuomo said he'll decide whether to extend his state "PAUSE" past May 1 "in about one week."
Cuomo reminded people that the coronavirus can stay on certain surfaces, such as stainless steel and plastic for up to 72 hours. But new information indicates droplets could linger in the air for up to three hours.
"This was a shocker to me," Cuomo said. "I thought it was a droplet and then it falls. I don't even know how that works."
Cuomo challenged Senator Mitch McConnell to pass a bill that allows states to declare bankruptcy.
"I dare you," Cuomo said.
The governor is also signing an executive order making sure every New Yorker automatically get a postage-paid application to receive a ballot to the June 23 primaries.
For all we know it's only halftime.

How fast the infection goes down depends on what we do now.

If we rush back to business as usual the virus will spike fast and furious.

We have to be smart.

— Andrew Cuomo (@NYGovCuomo) April 24, 2020