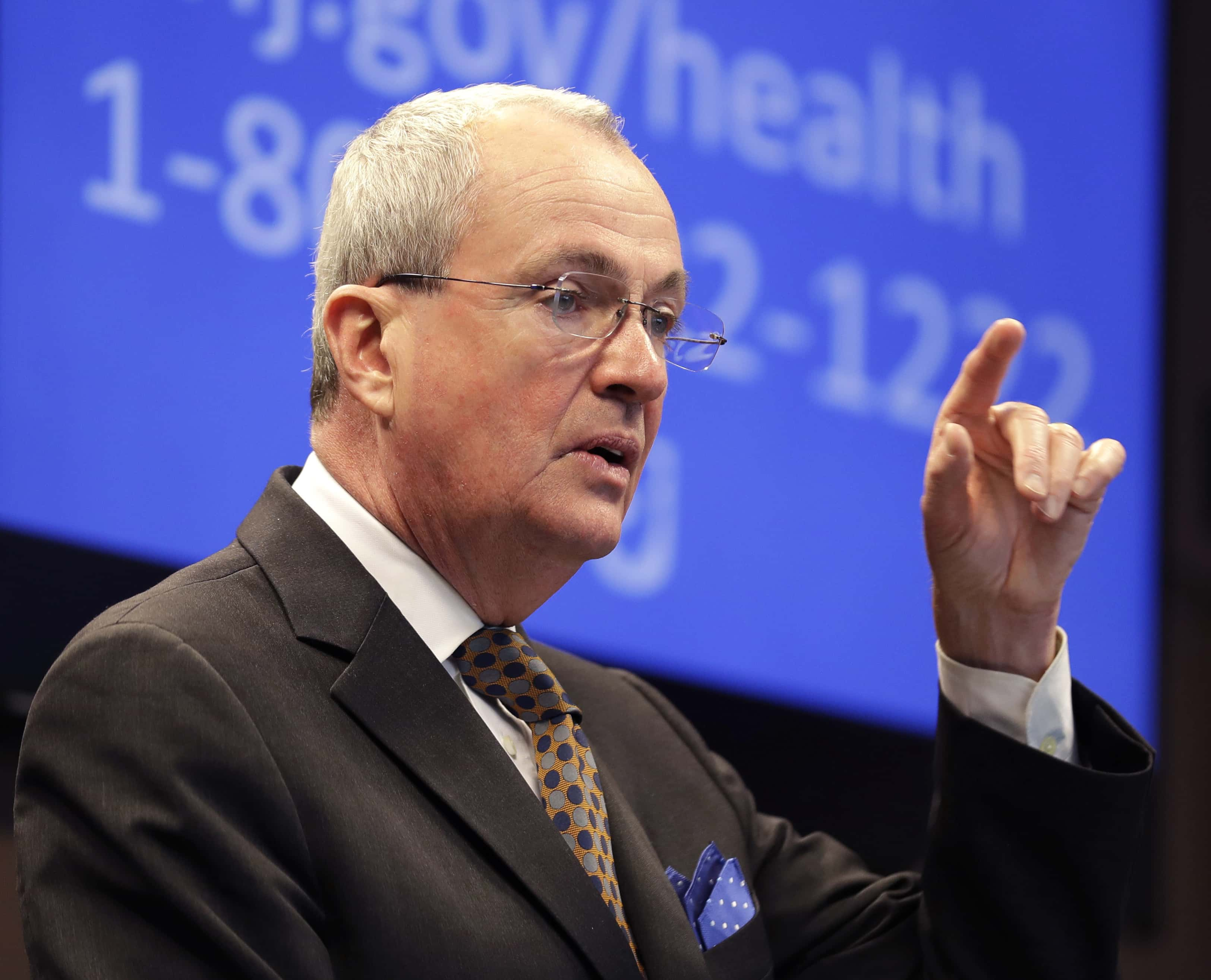 NEW YORK (77 WABC) — Governor Phil Murphy said the coronavirus "curve remains significantly flat."
He announced another 307 deaths from the previous 24 hours for a total of 5,368 fatalities in New Jersey.
There were 4,247 new cases and overall 100,000 New Jerseyans have tested positive for COVID.
The state has 7,240 hospitalized patients that Murphy said it's a "slight uptick, but overall down," with 1,190 patients in ICU and 73% of those patients on ventilators.
He reiterated the state is still several weeks away from thinking about reopening.
Murphy said he received "bad news" from the Treasury Department, providing guidance for the CARES Act funding.
"I was assured that this funding would be able to be used flexibly by states, filling holes that we now must deal with. Those assurances, apparently, were empty," Murphy said. "Treasury's guidance renders much of this funding, literally, unusable."
The governor added, "we'll have to return a good chunk of it to the federal government."
Yesterday, we received bad news from @USTreasury when they issued guidance on how we can use funding from the CARES Act.

I was assured that funding from the CARES Act would be able to be used flexibly by states. Those assurances, apparently, were empty.

— Governor Phil Murphy (@GovMurphy) April 23, 2020
If the federal government doesn't do its job and support New Jersey families, we may not be able to keep our teachers, cops, firefighters and paramedics employed – the very people who are on the front lines every day.

— Governor Phil Murphy (@GovMurphy) April 23, 2020