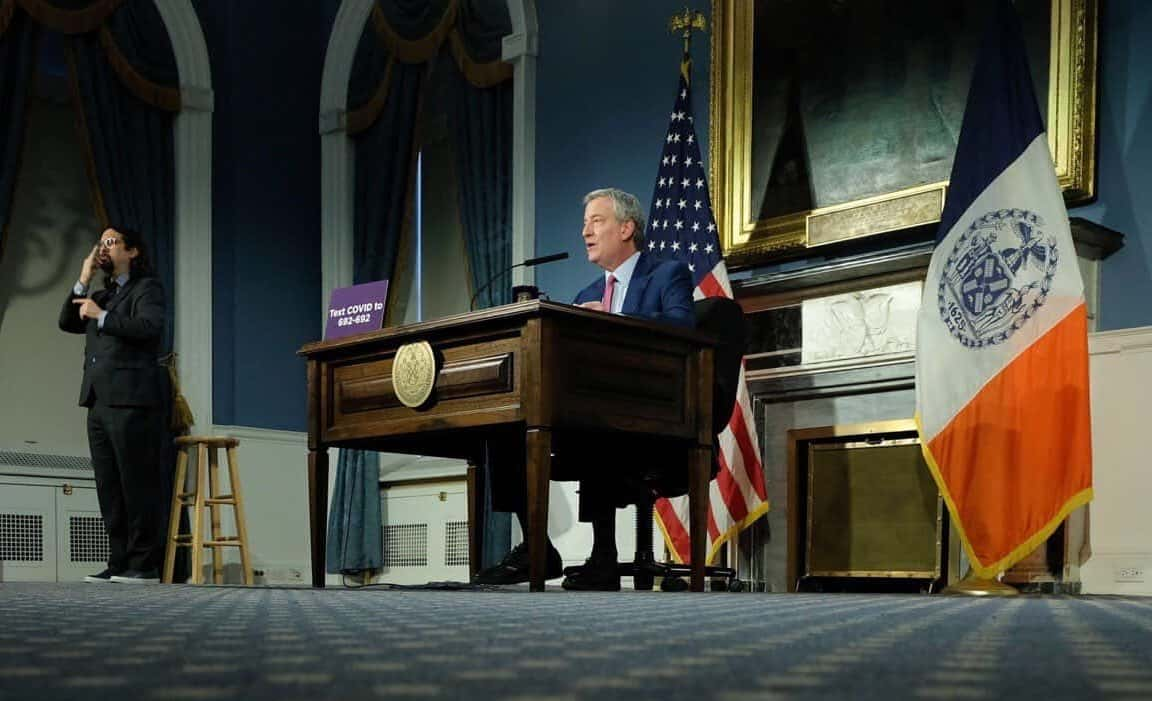 NEW YORK (77 WABC) — With more than 2,500 new cases of coronavirus and another 320 deaths, Mayor de Blasio said those are "painful facts," as it shows that the virus is "alive and well and living in New York City."
de Blasio said, "This virus doesn't defeat itself. We have to keep doing the hard work."
Although noting progress, the mayor said the restrictions have to stay in place as, "we don't see the movement we need."
Admissions to hospitals and ICU needs did drop off.
"We need to finish the job…Plateau is a dirty word where I come from. Plateau means too many suffering on a consistent basis."
He said testing and tracing is the next phase that would unlock the city's economy.
"That how we get to the day where we can actually ease these restrictions and start to have a normal life again," de Blasio said.
The mayor was critical of President Trump for his "liberate" tweets this week.
"If we don't protect peoples' health, we're not going to be liberated… If there's some effort to 'liberate' that forgets about people… It will set us back by months and months."
With Ramadan starting, the city is ready to provide at least 500,000 meals.