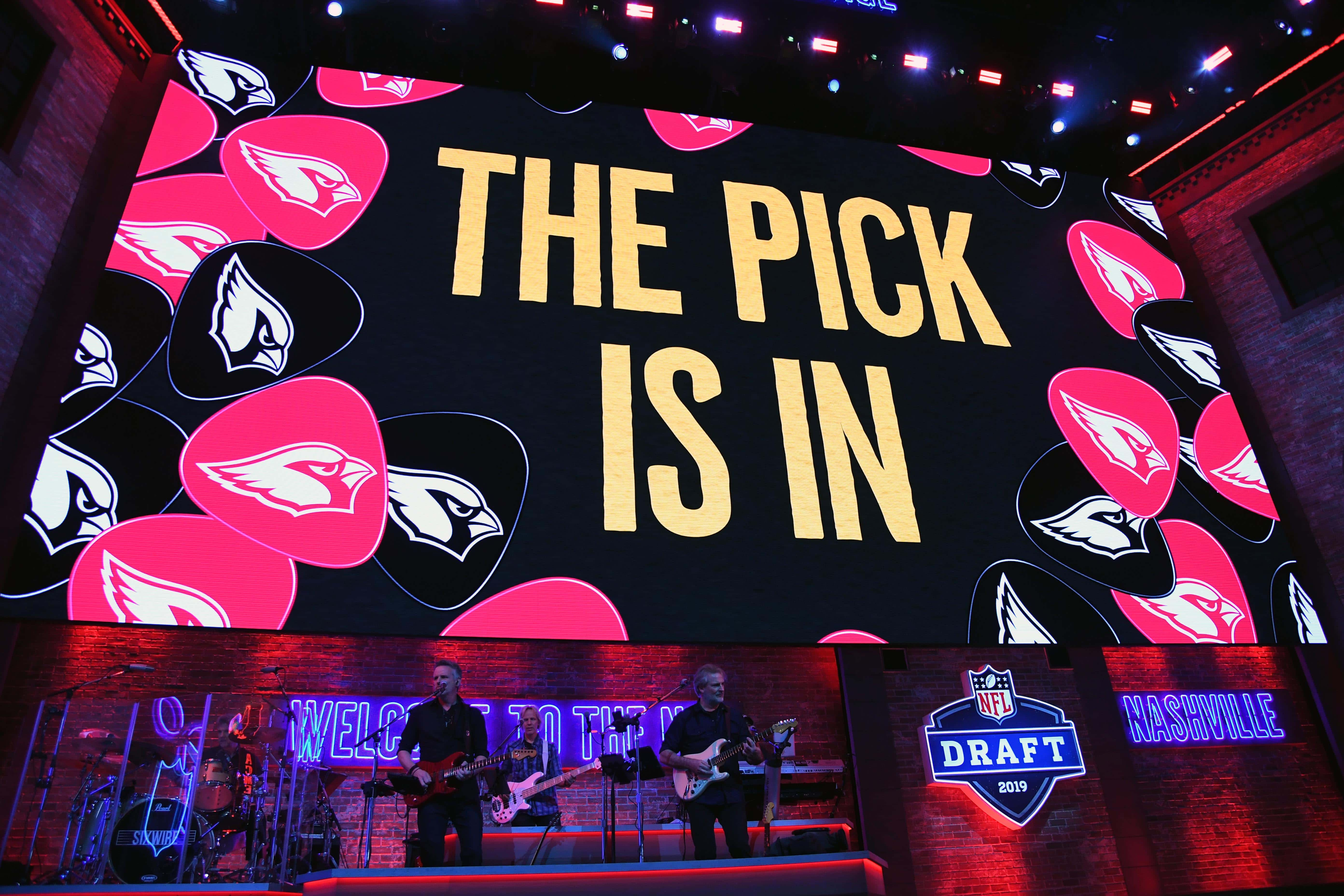 NEW YORK (77 WABC) – Tonight's NFL Draft was intended to be a major event in Las Vegas with the stage set on the Bellagio fountains.  While the COVID-19 shutdown has canceled those plains, the draft is still expected to be an interesting viewing with maybe the NFL's most complicated broadcast yet.
More than 100 camera feeds with be set up for the draft, which runs through Saturday for seven rounds.  Most participating in the draft will be coming from their homes.  This includes commissioner Roger Goodell, NFL general managers and head coaches, league analysts and even the players getting drafted.
General managers and coaches will be communicating with each other from their virtual "war rooms" as they prepare for their team's picks.
John Lynch, Tom Telesco, or Dave Gettelman's

Which home draft room best describes you? pic.twitter.com/Z5qskFZQ4b

— Pat McAFLEET (@PatMcAfeeShow) April 20, 2020
#Giants HC Joe Judge working from his Massachusetts home preparing for the NFL Draft #GiantsPride pic.twitter.com/fxD8Iuq9SB

— Giants Today (@NYGToday) April 14, 2020
The 85th NFL Draft begins tonight at 8 p.m. on ABC, ESPN and the NFL Network.  The expectation is for ratings to be high, especially since the country has been without sports for over a month now.  Last year's draft scored 50 million viewers over three days.
LSU Quarterback and Heisman Trophy winner Joe Burrow is expected to be the No. 1 overall pick for the Cincinnati Bengals.  Locally, the Giants have the fourth pick while the Jets have the 11th pick in the first round.