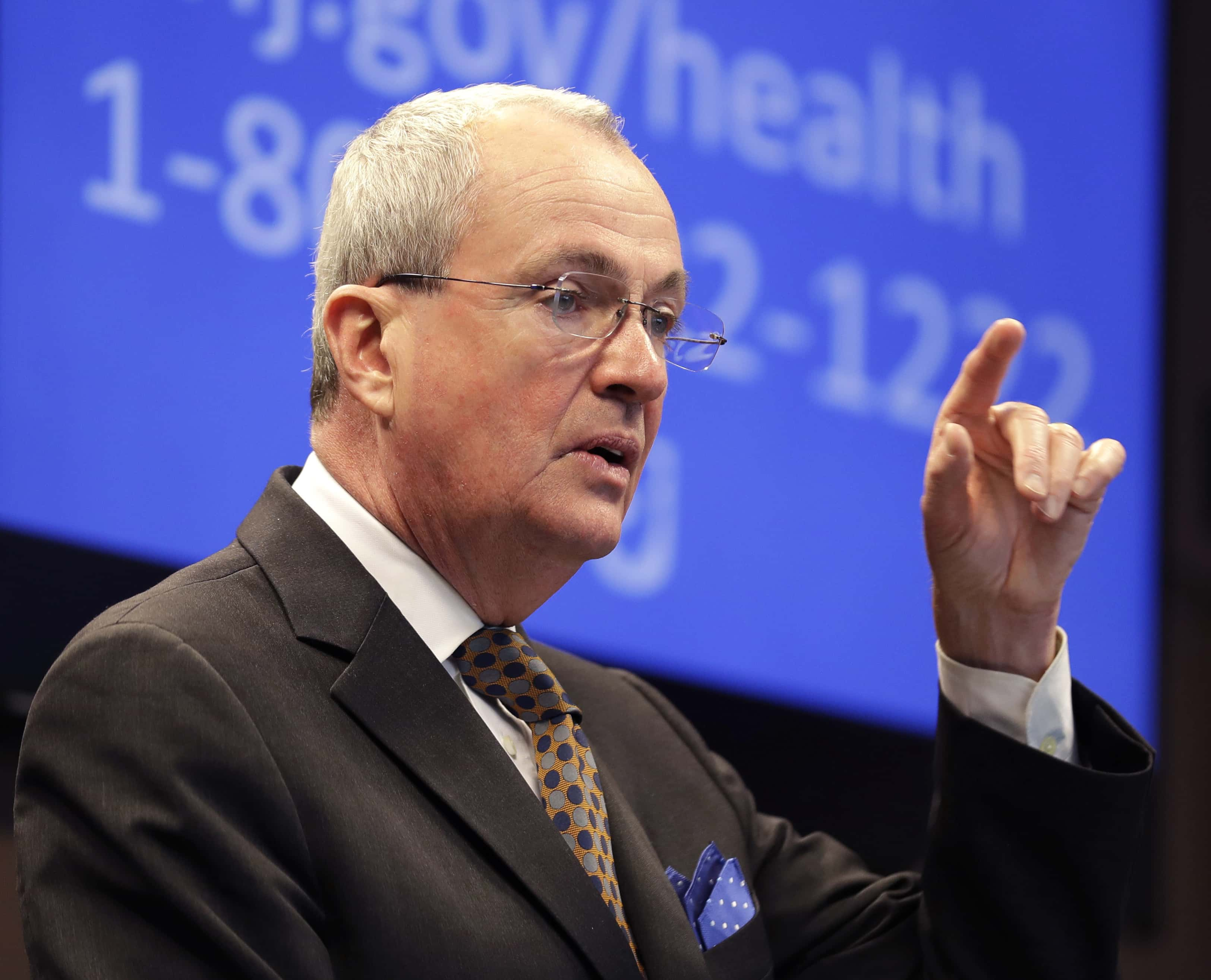 NEW YORK (77 WABC) — New Jersey has more than 95,000 positive COVID-19 cases. The death toll is now 5,063 after 314 patients died in the past 24 hours.
Governor Phil Murphy said the state's plan to start allowing any resident a COVID-19 test regardless of having symptoms was incorrect as it has to first go through FEMA for approval.
"The entire testing regime, with an eye down the road toward what it needs to look like for a reopening, is something we are reviewing from top to bottom."
Earlier in the Monmouth County Prosecutor's Office tweeted the testing sites at PNC Bank Arts Center and Bergen Community College would no longer give test to only people with symptoms.
The amount of ventilator use among COVID-19 patients is at its lowest percentage in four weeks.
The governor was highly critical of comments Senator Mitch McConnell made, saying some states will go bankrupt.
"That is completely and utterly irresponsible… Encouraging, engendering explicitly, almost hoping for a bankruptcy of American states in the midst of the biggest health care crisis this country have ever faced is completely and utterly irresponsible."
Murphy added, "Secondly, as usual, he's dead wrong, because that won't happen. We won't go bankrupt. You have my word we won't go bankrupt."
Murphy praised the United Chinese Americans, who donated more than 10,000 N95 masks, along with many other essential pieces of PPE.
We're continuing our tri-state partnership with @NYGovCuomo and @GovNedLamont. Our three states are working on a contact tracing program. This discussion is in its very early stages, but we all recognize that robust contact tracing is vital to any serious reopening efforts.

— Governor Phil Murphy (@GovMurphy) April 22, 2020
Congress is preparing for final passage of another #COVID19 support package. I cannot overlook the fact that it is absent of any direct state assistance.

We need to see bill with direct state assistance on @realDonaldTrump's desk.

— Governor Phil Murphy (@GovMurphy) April 22, 2020
United Chinese Americans has donated more than 10,000 N95 masks, 10,000 surgical masks, 80,000 medical gloves, 2,700 protective goggles, & 400 protective gowns for our front-line health care workers. We're grateful to our strong & growing Chinese American community. #NJThanksYou

— Governor Phil Murphy (@GovMurphy) April 22, 2020