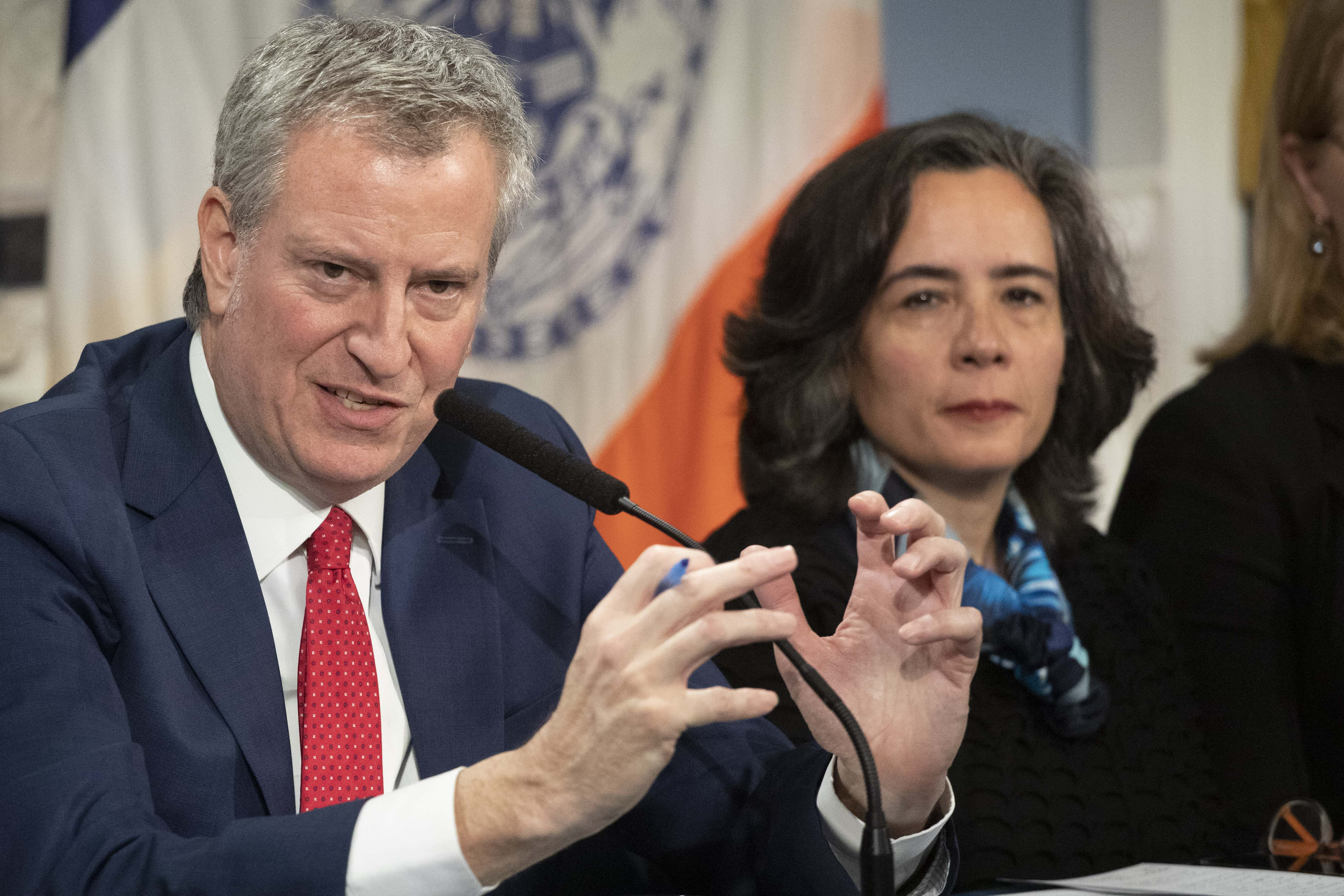 NEW YORK (77 WABC) — While the city has canceled May and June events amid the coronavirus, Mayor de Blasio Wednesday offered a glimmer of hope for the summer. The Macy's annual Fourth of July fireworks will go on.
"How we do them, where we do them?" de Blasio said. "We have to do it the way that's safe and smart. We're all going to have to, for quite a while, recognize social distancing."
But the mayor added it's too important to cancel the fireworks display.
"This is a celebration that has to happen," de Blasio said. "It's about our nation and it's about all we stand for as Americans and New Yorkers, and it's a symbol of our strength and resilience."
Mayor de Blasio had more immediate plans to discuss as well. He's initiating a test and trace plan to move from widespread transmission.
"Had there been the testing from day one, this is what we would have done so much of in the very beginning to the contain this disease," de Blasio said. "But now this is how we ultimately defeat this disease."
The plan will increase testing within every community and give people who test positive and a place to isolate from family. The tracing of patients will involve thousands of people finding direct contacts who may have caught the coronavirus.
As for testing sites, the city is adding six more locations with priority given to NYCHA residents. Three locations opening next week will be on NYCHA premises, including in Williamsburg and Woodside.
Additionally, city is committed to protecting NYCHA residents by handing out face coverings and gloves, and distribute hand sanitizer to thousands of seniors.
Most of the tracking indicators show a slow and steady decline. But the number of patients admitted to hospitals suspected of having COVID-19 did spike.