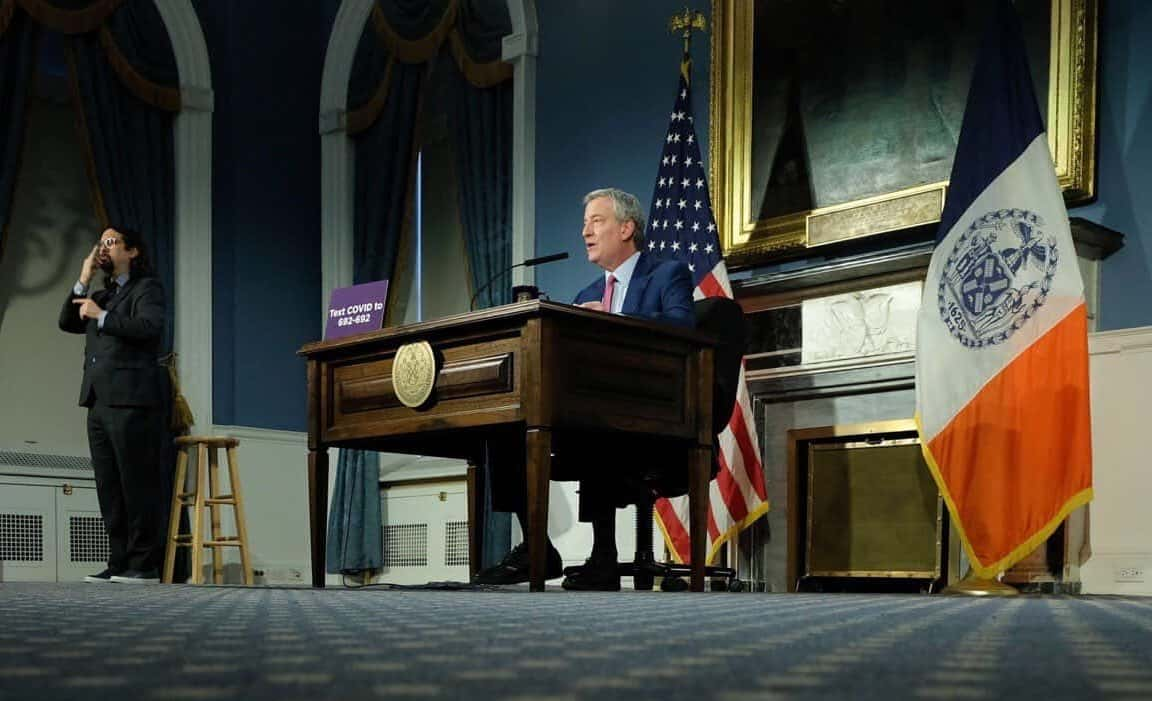 NEW YORK (77 WABC) — Unable to wait for help from Washington, Mayor de Blasio announced the city is creating a strategic reserve for vital medical equipment and supplies.
"We have learned the hard way that we can not depend on the federal government in the future," de Blasio said. "I hate saying that, but I think it's quite evident."
The city plans to stockpile face shields, surgical gowns, test kits and bridge ventilators, which can be used for patients with less severe respiratory problems.
The future supply chain is starting, the mayor said, with Boyce Technologies in Long Island City, manufacturing the bridge ventilators at a much cheaper price than a full ventilator. The city is purchasing the first 3,000 units for $10 million.
Community COVID-19 testing is doubling next week with five more sites and up to 7,000 patients per week.
Tracking the daily hospital indicators, people in city hospital ICUs with suspected COVID-19 went up slightly, while the number of hospital admissions dropped.
"Overall, we are seeing definite progress," de Blasio said.
Once the social distancing and stay-at-home restrictions are lifted, de Blasio said, the city will throw the 'biggest, best" ticker tape parade to honor health care workers and first responders.
"I think this will be the greatest of all the parades, de Blasio said. "Because this one will speak to the rebirth of New York City. This one will speak to a kind of heroism that is intrinsic to who we are as New Yorkers."