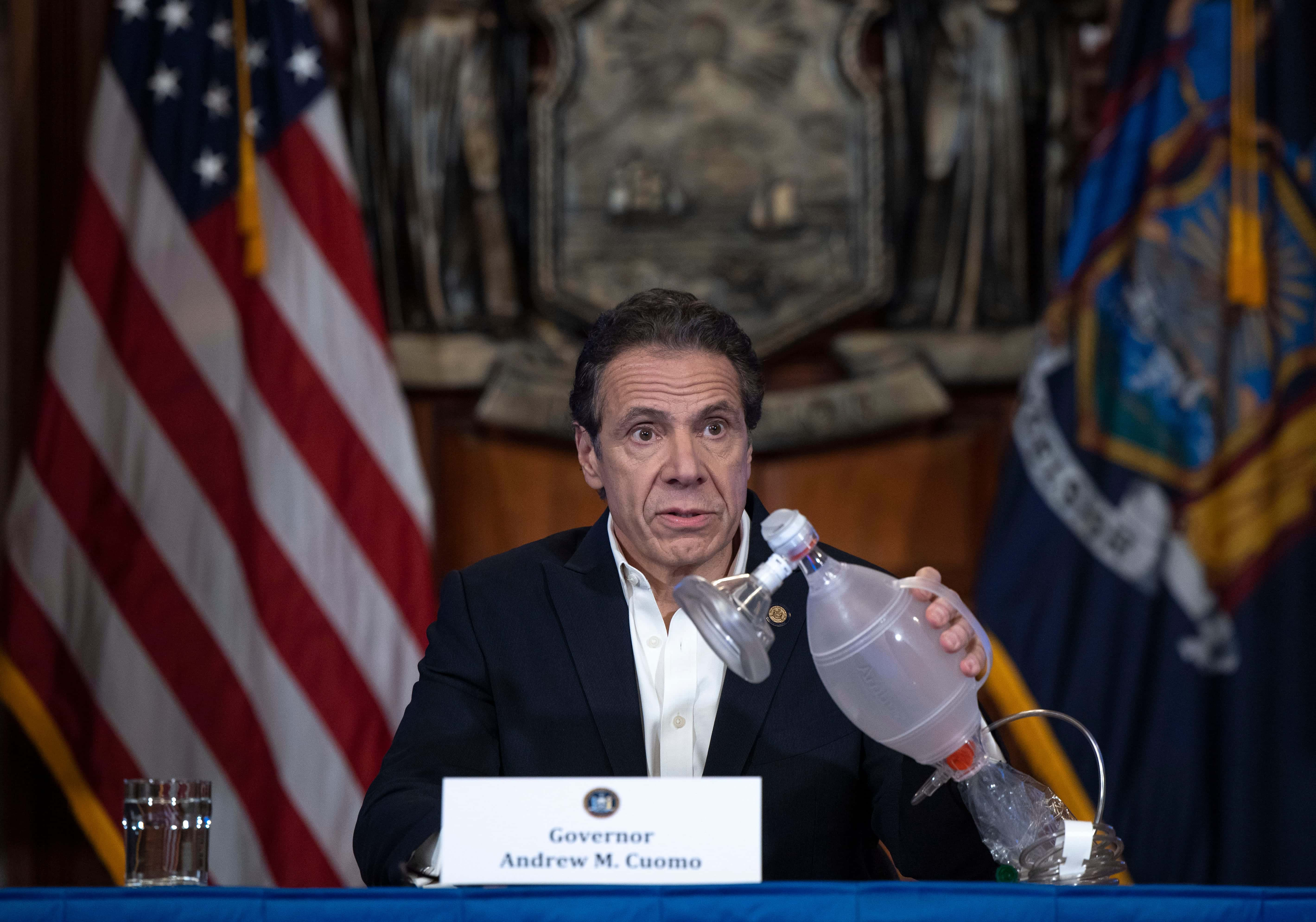 Gov. Andrew M. Cuomo shows how bag valve masks can help patients suffering from respiratory problems due to coronavirus, but they are less effective than ventilators. He spoke during a press conference in the Red Room at the State Capitol in Albany on Saturday, March 28, 2020. Cuomo bag valve mask
Governor Andrew Cuomo joined former NYC Mayor Rudy Giuliani for an exclusive interview on TalkRadio 77 WABC on Thursday afternoon.  Governor Cuomo gave the latest update on the state of New York's handling of COVID-19.  He noted that the death toll may rise tomorrow and over the weekend, but the hope and expectation is that it will begin to slow.  The Governor pointed out the drop in daily positive cases over the last few days.
Cuomo and Giuliani also discuss dealing with a crisis, and how important it is to work together in order to get things done.  The New York Governor has been pleased with the communication between him and President Trump to help New York through this pandemic.
When Giuliani brought up getting back to normal, Governor Cuomo said that when the time comes it will likely happen in phases, with those that have been tested and cleared or not at risk for coronavirus being the ones returning to work first.