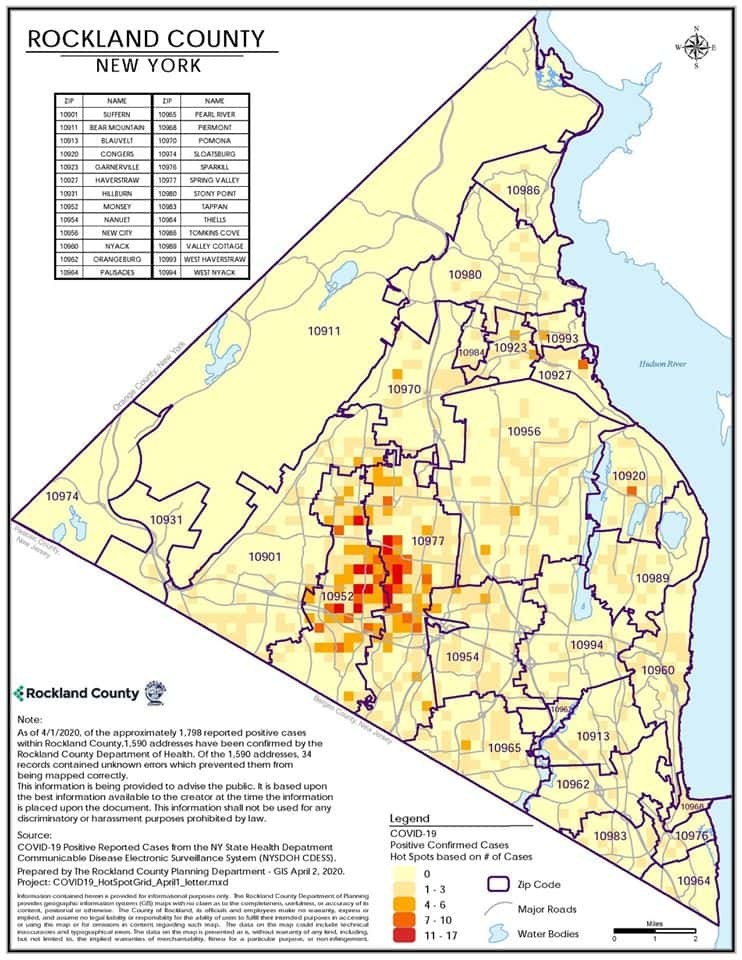 (Photo from Facebook @edwin.j.day1)
NEW YORK (77 WABC) — Rockland County Executive Ed Day wants Governor Cuomo to create a containment zone around two zip codes that are hotspots for the coronavirus.
"Governor, you have taken unprecented action in the face of this outbreak and I'm asking you do so again to protect Rockland County," Day writes a letter to Cuomo.
With 42 deaths in the county and 3,700 positive cases, Day said he'll appeal to the White House if Cuomo doesn't step in, ABC7 reported.
Day points to Spring Valley (10977) with 760 COVID-19 cases and Monsey (10952) with 722 cases in need of the intervention. He said the containment would border Grandview Avenue, Route 45, College Road and the New York State Thruway.
The communities in the Town of Ramapo are predominantly Orthodox Jewish.
Legislator Itamar Yeger said Day's containment zone seems to target the Jewish community.
"Ed Day is a hypocrite," Yeger told lohud.com "We had a conference call a half-hour before his Facebook (announcement). He told us nothing about a containment zone."
Day also requests that Cuomo update the executive orders "to specifically allow law enforcement here in Rockland and across New York state take action to enforce the common sense rules that you have put in place."