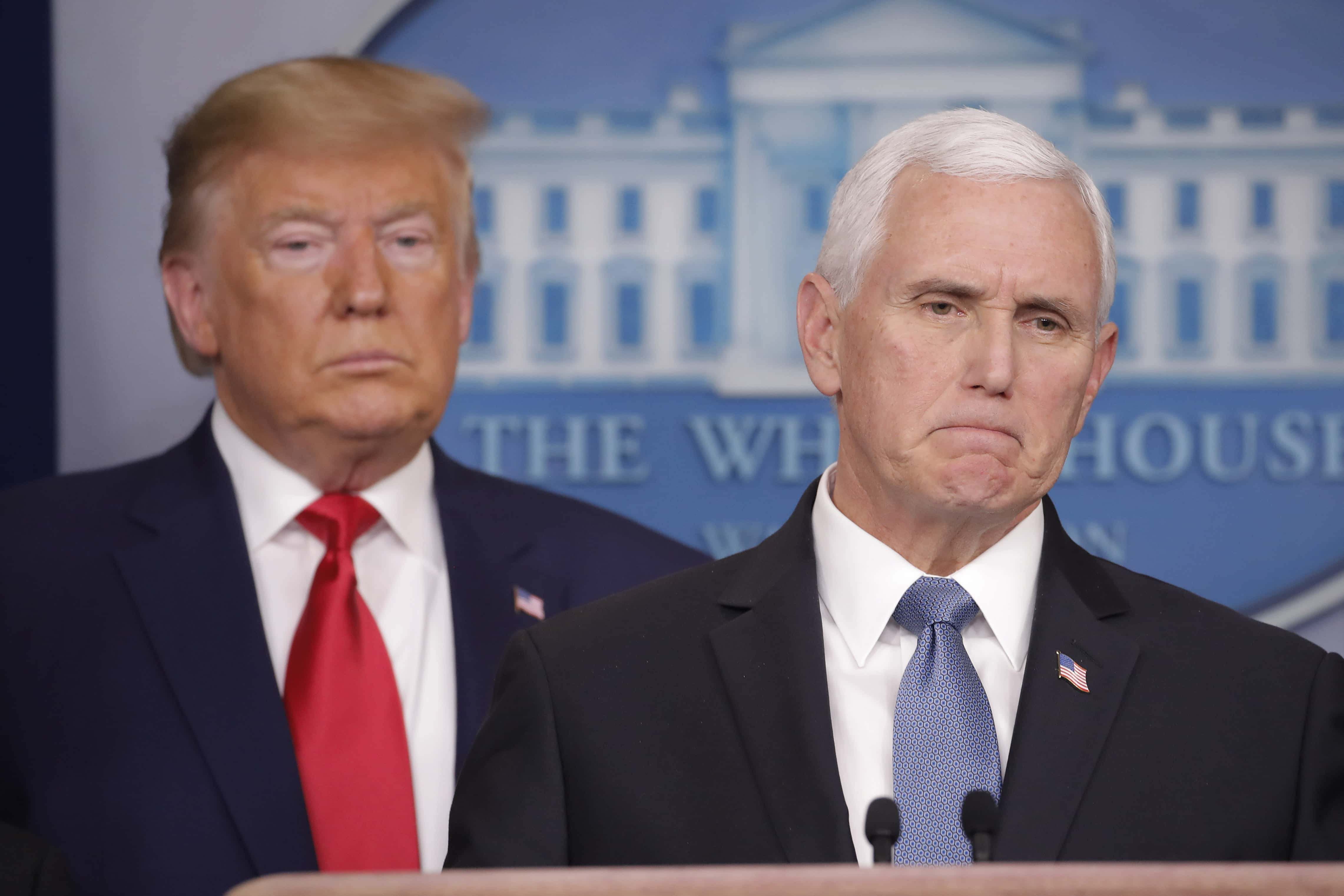 President Donald Trump, left, listens to Vice President Mike Pence, right, as he pauses while speaking to members of the media to address the nation about the coronavirus threat in the Brady Press Briefing room of the White House in Washington, Saturday, Feb. 29, 2020. (AP Photo/Carolyn Kaster)
Vice President Mike Pence appeared on The Brian Kilmeade show on Thursday morning providing an update on the White House's work amid the Coronavirus Pandemic.
Vice President Pence told 77 WABC's midday host that they've been working closely with Governor Cuomo, realizing the seriousness of the issue in New York State and the city.  The Vice President said that additional ventilators will be sent to New York City today and they are committed to getting more and more supplies out as the demand continues to go up.
He touted the distribution of 12 million N95 masks being sent around the country and thanks the President's leadership for getting these masks out to medical professionals for their use.
VP Pence stressed the importance of following the '30 Days to Slow the Spread' guidelines issued by President Trump.
You can listen to The Brian Kilmeade Show weekdays 10 a.m. until Noon on TalkRadio 77 WABC.