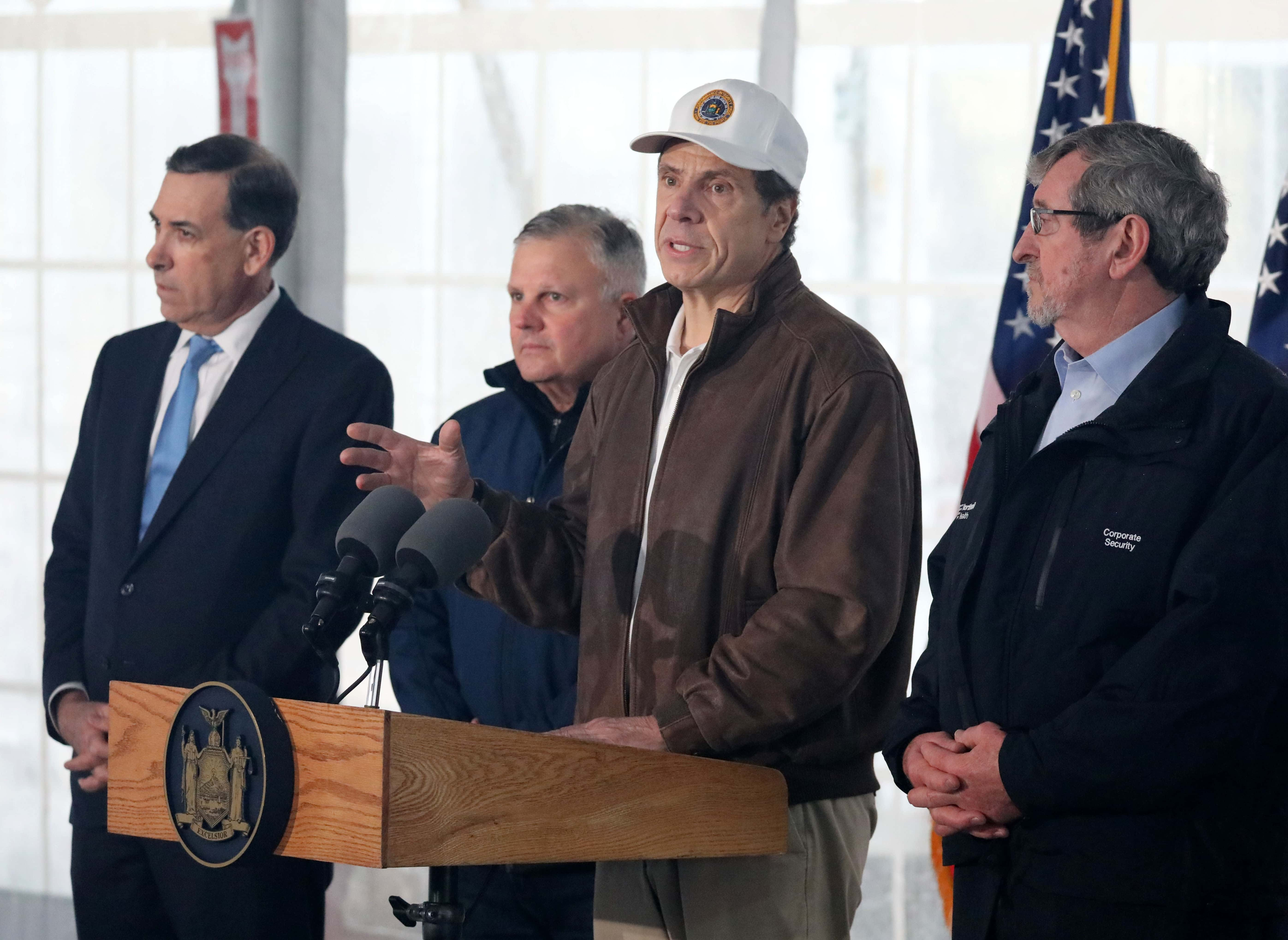 NEW YORK (77 WABC) — The number of coronavirus cases are still skyrocketing in the state with 92,000 positive results, including 8,600 new ones.
The majority of those come from the five boroughs with 51,000 cases.
But Governor Cuomo said the numbers in Nassau and Westchester counties are troubling with 10,000 and 11,000, respectively.
Deaths soared by 432 in 24 hours to 2,373.
But Cuomo found some good news with 1,300 patients released from hospitals.
He also pointed again to models for the apex and said it could happen between seven days and 30 days. The governor said Thursday that it appears right now the apex is on target for the shorter end.
He praised the 850,000 health care volunteers to assist in hospitals.
To expand bed capacity, construction has started at the Brooklyn Cruise Terminal. It's expected to open next week with 750 beds.
The state is still seeking medical supplies. Companies can contact 212-803-3100 or email: covid19supplies@esd.ny.gov.
"We'll finance. We're not asking for a favor," Cuomo said.
Cuomo said they still need ventilators as they only have enough in the stockpile to last six days.
Cuomo had a special guest as his younger brother, and CNN anchor, Chris joined him by video to update his coronavirus condition.
Last night we released 600 ventilators to NYC, Long Island and Westchester.

We have 6 days of ventilators left in our stockpile at the current burn rate.

We are taking extraordinary measures to move ventilators to meet the need.

— Andrew Cuomo (@NYGovCuomo) April 2, 2020
I asked Chris to join us this morning.

Christopher is fighting hard.

I'm so proud of him for showing New York what this vicious virus looks like and for demystifying it.

Love you, little brother. #NewYorkTough pic.twitter.com/NjSWEbBnU9

— Andrew Cuomo (@NYGovCuomo) April 2, 2020