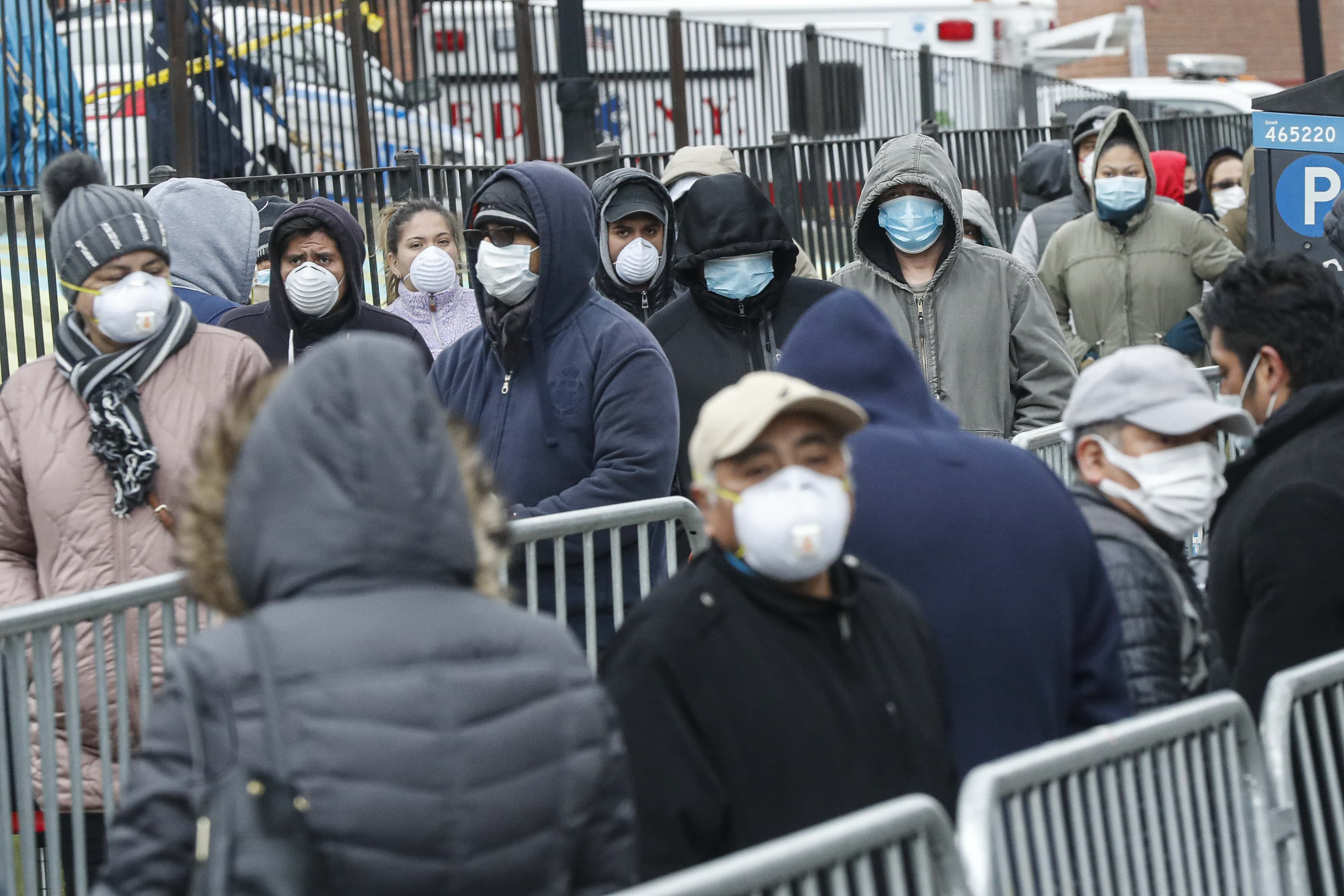 (Photo from @ADiLorenzoTV)
NEW YORK (77 WABC) — Long lines Thursday morning to get tested for COVID-19 at Elmhurst Hospital. The facility had 13 deaths in the past 24 hours, but the hospital "at the center of this crisis."
One nurse, who was worked there for a decade, can't compare it to anything.
"I've never seen anything like this," and called the emergency room "absolute chaos. The facility is overwhelmed." Another doctor told ABC News, "We're running out of stretchers. We need chairs."
NYC Health and Hospital President Mitchell Katz told ABC News they are transferring 30 patients from Elmhurst to other facilities to "help relieve our hospital at Elmhurst."
Queens is the hardest hit borough with more than 6,000 coronavirus cases.
Here's the full statement from the hospital.
"Elmhurst is at the center of this crisis, and it's the number one priority of our public hospital system right now. The frontline staff are going above and beyond in this crisis, and we continue surging supplies and personnel to this critical facility to keep pace with the crisis. We are literally increasing the effective capacity of the hospital on a daily basis by sending more doctors, nurses, ventilators and PPE to meet demand.

Over the last 24 hours, 13 people have passed away, but that is consistent with the number of ICU patients being treated there. Staff are doing everything in our power to save every person who contracts COVID-19, but unfortunately this virus continues to take an especially terrible toll on the elderly and people with preexisting conditions.

We need New Yorkers to do their part. Stay home. And don't seek emergency care for mild or moderate symptoms."
An ER doctor took us inside Elmhurst Hospital in Queens, where staff are scrambling to cope with a surge of coronavirus patients.

"I want people to know that this is bad," one doctor said. "People are dying." https://t.co/TleylM6QOn

— The New York Times (@nytimes) March 25, 2020
This is the line right now outside Elmhurst Hospital in Queens of people waiting to get tested for #covid19. Some towards the front say they've been waiting an hour. In 24 hrs 13 ppl have died here… the hospital says the frontline staff doing their best to keep pace. @NY1 pic.twitter.com/EDuWP5G6Jn

— Lindsay Tuchman (@LindsayTuchman) March 26, 2020