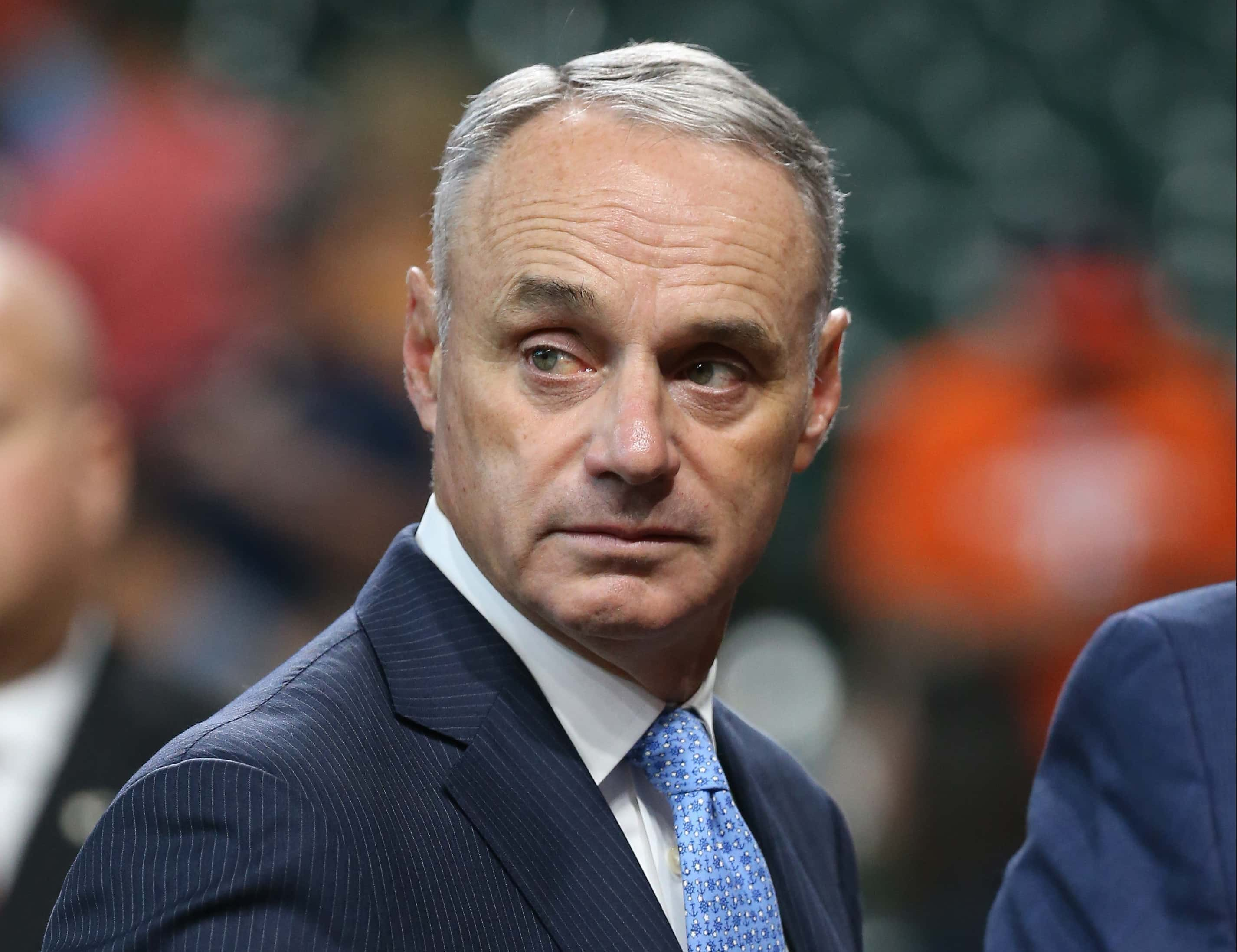 NEW YORK (77 WABC) — Rob Manfred, the Major League Baseball commissioner, said Wednesday night that "nothing is off the table" for how to put together a new season. Manfred was interviewed on what would have been the eve of Opening Day, but the coronavirus halted baseball and all other sports for the foreseeable future.
Manfred said he's coordinating with several of the country's top infectious disease specialists on when to reboot baseball and if fans should attend those initial games.
"Look, my optimistic outlook is that at some point in May, we'll be gearing back up," he told ESPN. "We'll have to make a determination, depending what the precise date is, as to how much of a preparation period we need, whether that preparation period is going to be done in the clubs' home cities or back in Florida and Arizona. Again, I think the goal would be to get as many regular-season games as possible and think creatively about how we can accomplish that goal."
That creativity could lead to more doubleheaders. Manfred didn't rule out having seven-inning doubleheaders.
"I have said publicly before that there's some numbers in baseball you can't change. Nine innings is one of them," Manfred said. "When I said that, I wasn't thinking about this particular crisis. So I'm sure it's something that will get some discussion."
He could also hold the World Series at warm weather neutral site, letting the regular season stretch into October.
"We're probably not gonna be able to do" a 162-game season. "I think that's clear," Manfred said.
But whenever pitchers, catchers and everyone else report, Manfred said it's part of the healing.
"I think it will mark a real milestone in the return to normalcy," he said. "I think you saw it after 9/11, in terms of the resumption of play. I was there in Shea Stadium that night we began playing. It was one of the most memorable games I've ever attended. It's an honor for our sport to be regarded in a way that we have been part of our country coming back from some horrific events, and we hope that we can play a similar role with respect to this one."