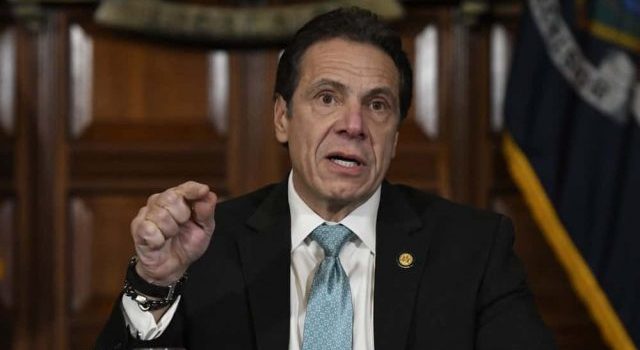 NEW YORK (77 WABC) — Governor Cuomo said at his Thursday briefing that each borough and county needs an overflow facility for at least 1,000 beds. Officials from the state are searching locations.
Cuomo is still waiting to see a flatten of the curve.
Testing is up to 18,650. Overall, there are 37,000 cases in the state– 6,400 new positive cases in the past 24 hours. The governor said the death toll stands at 385, up 100 from the day before.
"We're looking for a reduction in the rate in the number of cases, that is what comes first, the rate of increase should reduce, as opposed to the number of absolute cases," Cuomo said.
Ventilators remains the many concern for the governor. He said they are converting anesthesia machines into ventilators and approved technology that splits a ventilator that allows two patients to use one, a "workable" solution, Cuomo said.
He called the federal government "reckless" for not meeting the state and local governmental needs in the $2 trillion coronavirus aid.
"Emotion is a luxury," Cuomo said, "When this is over, I promise you I'm going to give them a piece of my mind."
This is not a sprint—it's a marathon.

I know NYers are tired. I'm tired too.

But when I feel tired, I think of the healthcare professionals working 7-day weeks.

I think of the first responders showing up every day.

I think of the pharmacists, transit workers & so many others.

— Andrew Cuomo (@NYGovCuomo) March 26, 2020
We want to see a reduction in rate of increase of spread. That's the first sign of progress.

We are doing everything possible to slow the spread while adding hospital capacity.

Our goal is to have a 1000+ overflow facility in every county.

— Andrew Cuomo (@NYGovCuomo) March 26, 2020