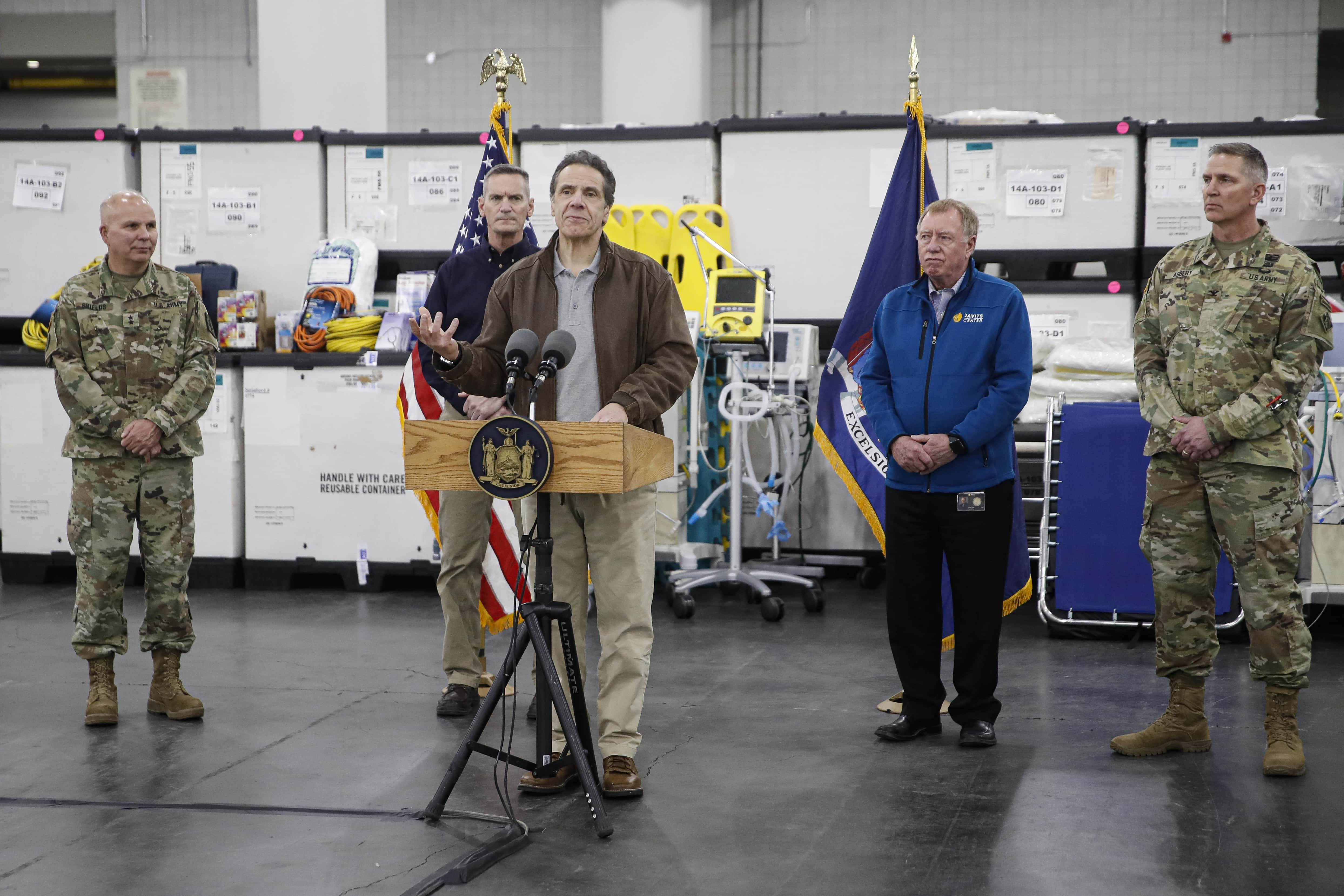 NEW YORK (77 WABC) — Governor Cuomo offered a glimmer of hope in the fight against coronavirus. He said at his Wednesday briefing that the density control plan may be working. Hospitalizations doubled every two days on Sunday. Yesterday, it was 3.4 days and today the governor said it's now stretched out to doubling at 4.7 days.
More good news from Cuomo, numbers indicate they were able to slow the spread of infection in Westchester, the first hot spot in the country.
He said 30,000 people have tested positive. He said 12% are hospitalized and he called for "deep breath time" and 3% are in ICU. He said the majority of them are elderly and/or with underlying issues.
There are 285 deaths in the state, 192 in the city.
The state currently has 53,000 beds with a need of 140,000 beds. They have 4,000 ventilators and require 30,000.  Cuomo said 40,000 retired and former health care professionals are volunteering.
He has established a free mental health advice line and appointments can be made at 1-844-863-9314.
Cuomo also took a moment to quote his late father, Gov. Mario Cuomo: "We believe in a single fundamental idea that describes better than most textbooks and any speech I could write, what a proper government should be: the idea of family, mutuality, the sharing of benefits and burdens for the good of all, feeling one another's pain, sharing one another's blessings– reasonably, honestly, fairly, without respect to race or sex, or geography or political affiliation."
https://twitter.com/NYGovCuomo/status/1242838243407810560?s=20
Evidence suggests density control plan may be working:

On Sun, hospitalizations doubling every 2 days
On Mon, hospitalizations doubling ever 3.4 days
On Tues, hospitalizations doubling every 4.7 days

But the virus is STILL spreading quickly. #StayAtHome

— Andrew Cuomo (@NYGovCuomo) March 25, 2020