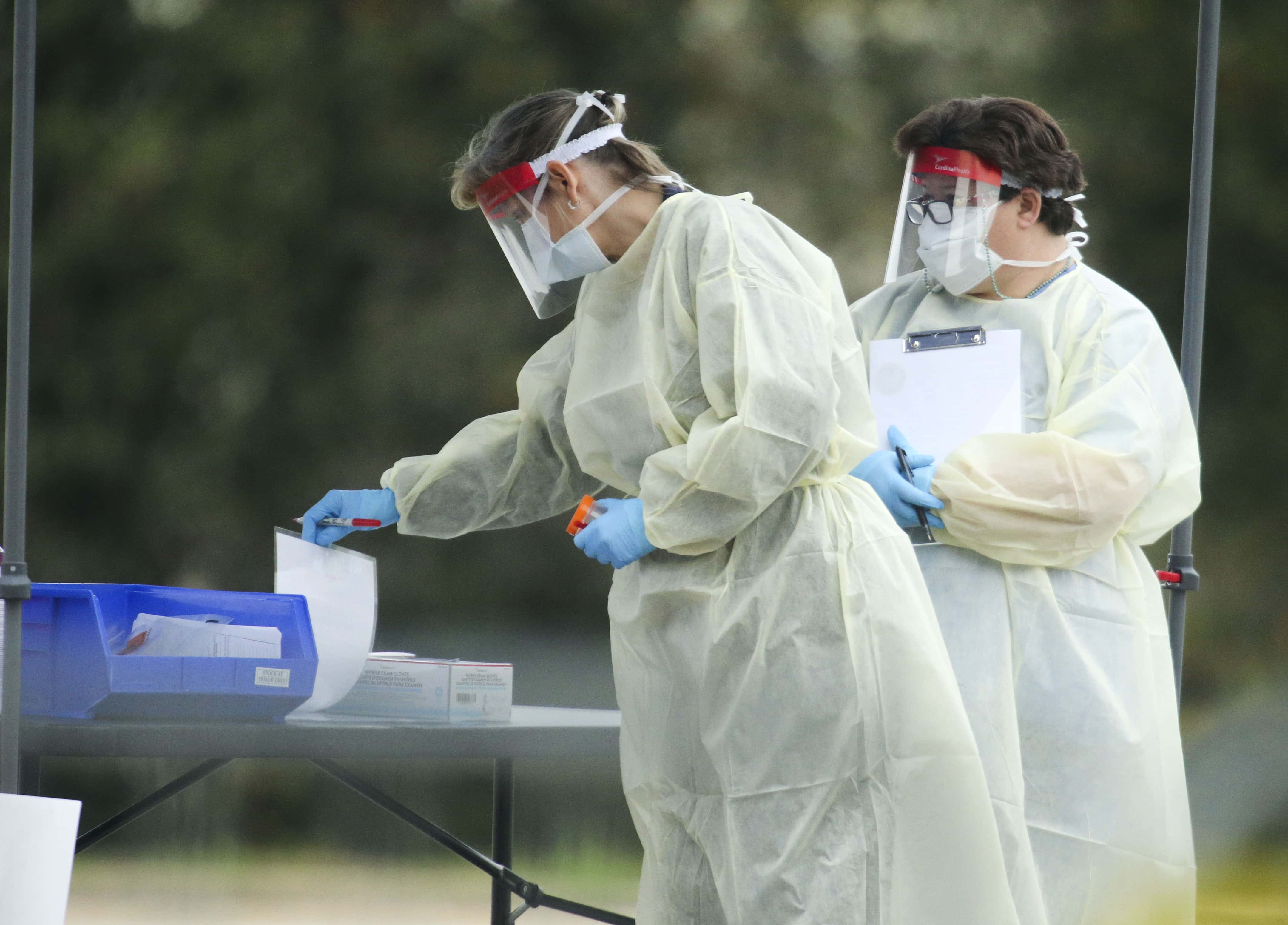 NEW YORK
There are now over 1,300 cases of COVID-19 in New York State, including 13 deaths.
New York City has 923 cases, and announced their seventh death from the virus on Tuesday.
Four members of the Brooklyn Nets tested positive fro COVID-19, including Kevin Durant.
An NYPD officer has tested positive, and now 31 officers have called out sick in the 1st Precint, however it is said that 14 are not due to coronavirus.
While Mayor de Blasio warned the city of a potential "shelter-in-place" order on Tuesday, Gov. Cuomo responded saying that can only be done with approval from the state, and that it was not planned at the moment.
Gov. Cuomo says the peak of the virus is expected in 45 days.
Restaurants and bars are limited to takeout and delivery only.
NEW  JERSEY
Gov. Phil Murphy announced 89 new cases on Tuesday, a rise of 50%, bringing the state's total up to 267.
Three deaths have been announced.
The Hoboken mayor has called for all residents to self-isolate and only leave their homes if absolutely necessary.
All indoor malls and amusement parks were closed on Tuesday at 8 p.m. and will remain closed indefinitely.
Schools throughout the entire state are closed as of Wednesday morning until at least April 1.
Gyms, theaters, casinos and other non-essential entertainment businesses are all closed.
Gov. Murphy has encouraged residents to follow an 8 p.m. curfew, although it is not mandatory.
CONNECTICUT
Connecticut is now up to 70 confirmed cases of COVID-19.
No deaths have been reported.
All schools are closed.
Bars, restaurants, casinos, theaters, gyms all closed, with restaurants being limited to takeout and delivery options.