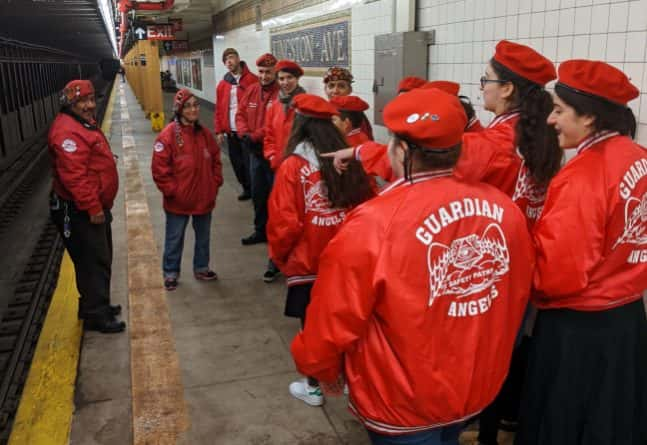 (Guardian Angels image)
Curtis Sliwa founder of the Guardian Angels and co-host of the Curtis & Juliet show heard weekdays from 12-3 p.m. on 77 WABC explains how the Guardian Angels are helping to address subway crime:
For 2 years NYC Subway Crime has been on the rise. As things keep getting worse, the politicians point fingers at one another and the cops are doing less. The stats are in and 44% of those arrested are under 18. Many more are just cut loose because of their age or not even arrested at all. In fact teenagers have been "FLASH MOBBING" after school. They contact one another through their cell phones and group up at a central subway station. From there they ride trains and terrorize passengers knowing that the Transit Cops almost never patrol the moving trains. NYPD Cops are assigned to station platforms.
Just in the last month I have had to confront 2 separate flash mobs on the trains. I've escorted them off the trains and into the above ground streets. When the NYPD arrived they chose to do nothing leaving the Flash Mob alone and empowering them to come back the next day in order to do it again. NYC each and every day is losing control of it's subway system to young thugs and thuggettes. We as Guardian Angels are rushing in to fill the void as we did in the 1980's and 1990's. We will keep you informed.