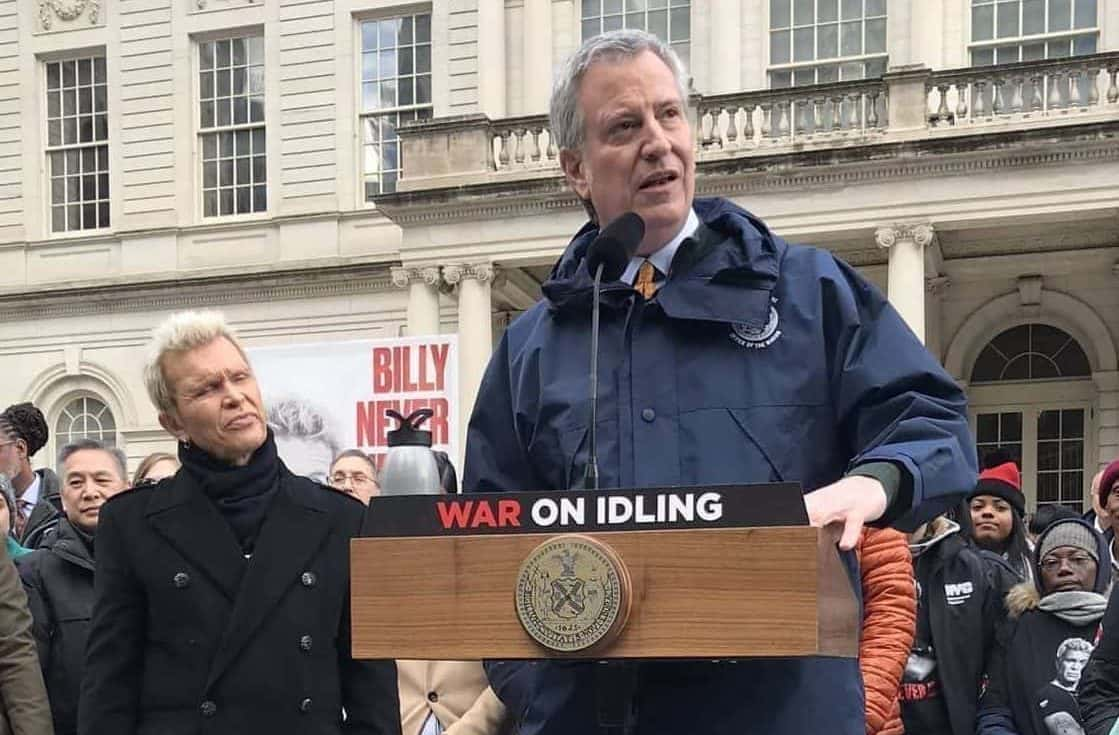 (Photo from Twitter: @chayesmatthew)  
NEW YORK (77 WABC) — Mayor Bill de Blasio started a new campaign to teach the environmental and health effects of idling your vehicle. He was joined at City Hall alongside rocker Billy Idol.
"It chokes our air, hurts our environment and is bad for New York," de Blasio said.
The initiative is aimed at boosting the public's awareness about idling and brings expanded enforcement.
The city is adding seven air and noise inspectors to the Department of Environmental Protection to aid with increased complaints. While air quality has improved in the five boroughs in the last decade, the city said emissions from cars, trucks and buses lead to a significant amount of pollution to the air.
"I love New York City and I'm delighted to lend my support to a campaign benefitting our environment," Idol said.
See the full announcement from Mayor de Blasio below.
Standing with @BillyIdol — "Billy Never Idles is the campaign's slogans — @BilldeBlasio says the city will pay people to report idling vehicles to the authorities.

"If you don't do the right thing and you're idling, we're coming for you," de Blasio says pic.twitter.com/S7JGwKOPYT

— Matthew Chayes (@chayesmatthew) February 27, 2020