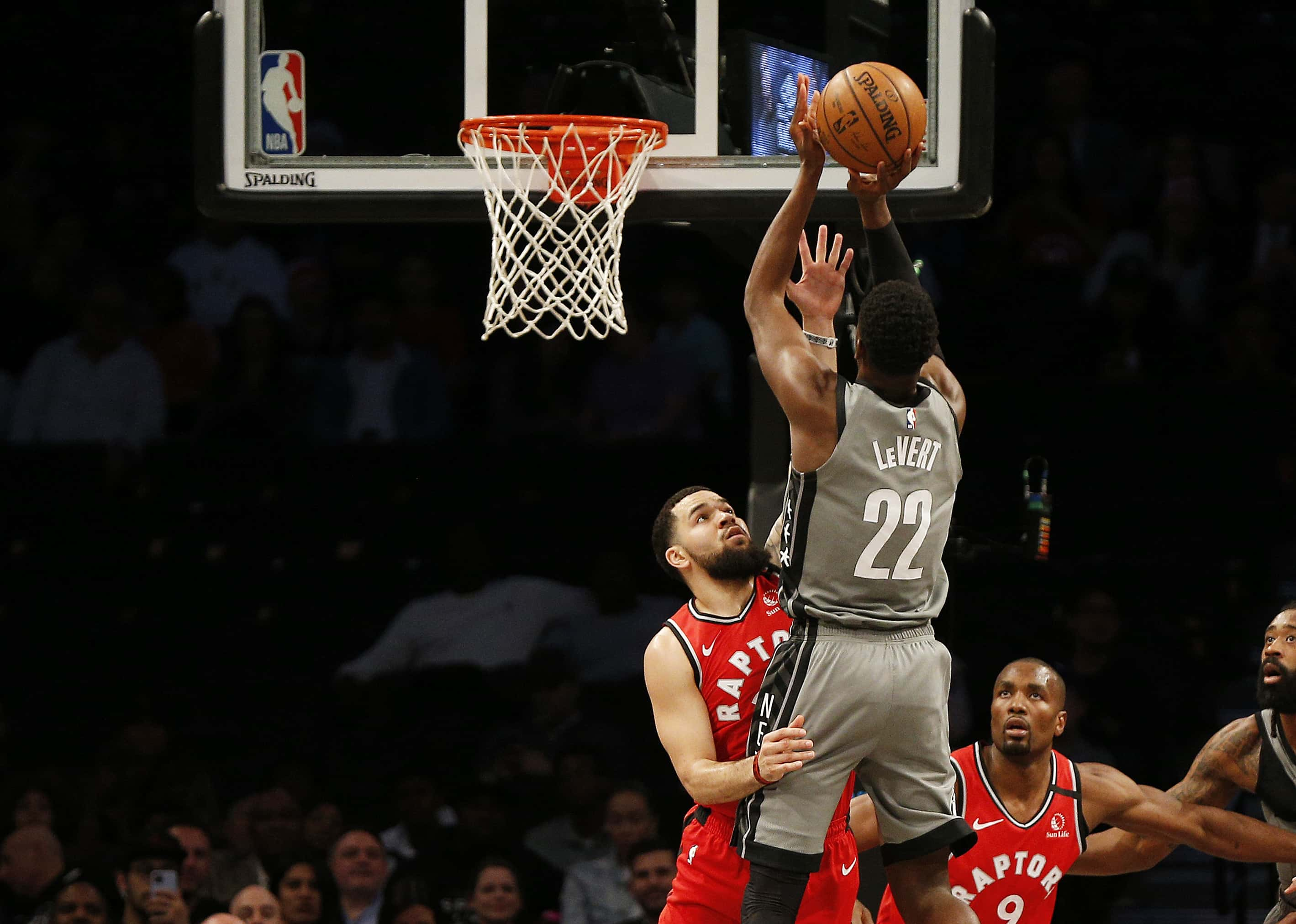 NEW YORK — The Brooklyn Nets went into the All-Star break on a high note and snapped the Toronto Raptors 15-game winning streak in the process on Wednesday in a 101-91 victory at the Barclays Center.
It was a big win for the Nets, who won back-to-back games against playoff-caliber teams and have been victorious in seven of their last 10 games. Chants of "The Streak is Over!" echoed across the Barclays Center and Brooklyn could be heard loudly celebrating after the game.
"It's a great win," Jarrett Allen said. "Especially snapping that 15-game win streak. It's a big mark for us."
Caris LeVert recorded 20 points in the win for the Nets, along with seven rebounds, four assists and a season-high four steals. Joe Harris added 19 points, while Spencer Dinwiddie kicked in 17 points and Aleen added 10 of his own.
Brooklyn led at the end of all three quarters on Wednesday night and withstood a late push by the Raptors to get back into the game. Toronto managed to pull within nine with 4:13 left in the game after Serge Ibaka knocked down a three and Fred VanFleet completed a three-point play.
LeVert hit consecutive baskets to give the Nets some breathing room and hold off the Raptors.
"I think I said before the game our compete level, our intensity level has to be three levels higher than them to have an opportunity to win the game," Nets coach Kenny Atkinson said. "I thought our physicality,  the things we were missing in the last two games against them, I thought we just raised that. We wanted it bad. The execution wasn't perfect, but our will to win was at a super high level. That's why we came out with the W."
Now the Nets will get a week off before they return to action for the second half of the season next Thursday against Philadelphia. Brooklyn is hoping to get things going and avoid a similar fate that occurred the last time they had an extended break.
"You have to be locked in," Allen said. "Enjoy the vacation, but don't forget we still have a job to do. We still have games to play when we come back and be ready."