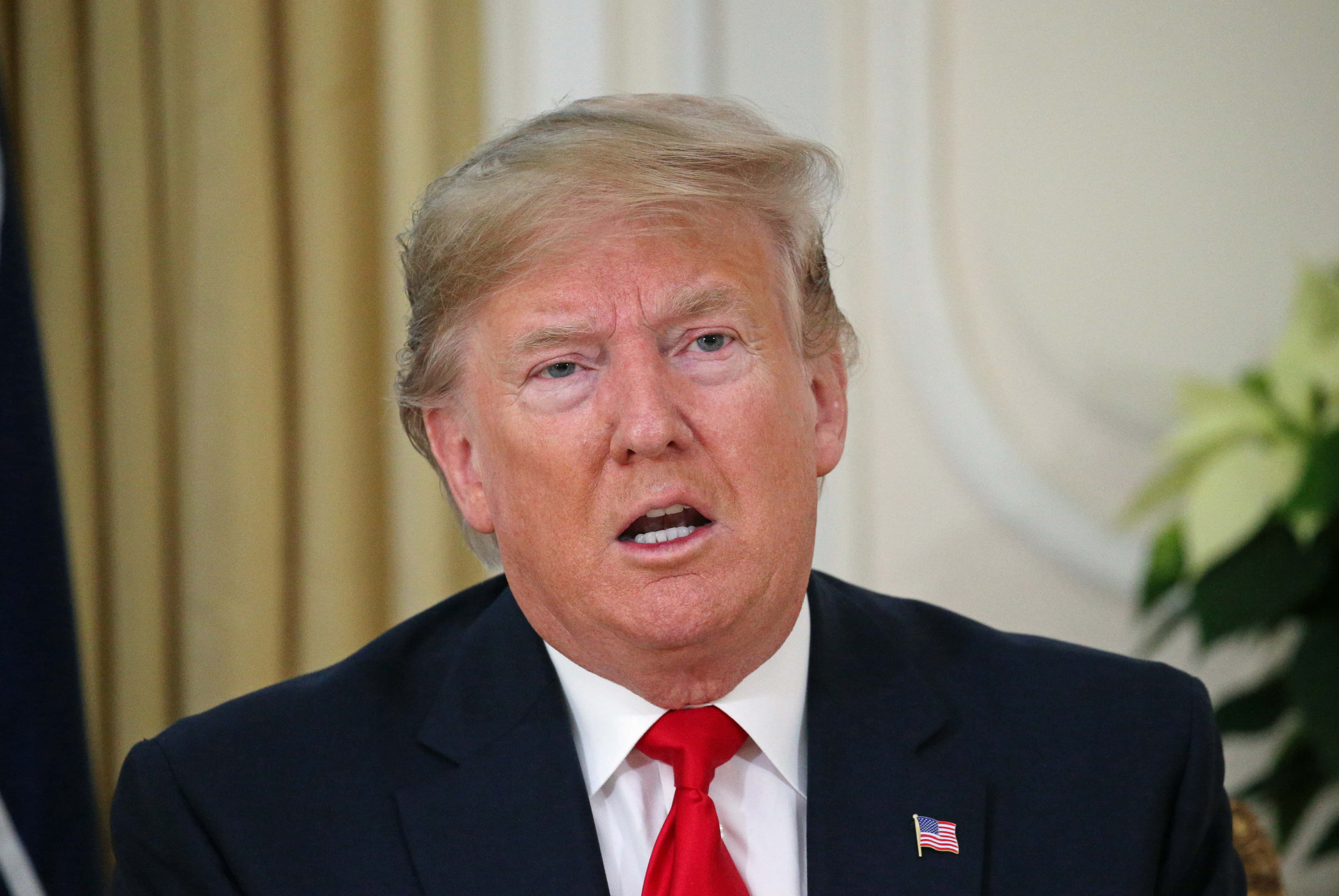 ➡️ Canada, European NATO countries added $130B in defense spending since 2016
➡️ Britain, Poland, Estonia, Latvia, Lithuania, Greece, Bulgaria, Romania set to hit goals this year
➡️ Majority of members set to hit goals by 2024

NATO is back on track! https://t.co/DaQTQQYSok pic.twitter.com/s4HnMYAtQh

— The White House (@WhiteHouse) December 3, 2019
By AAMER MADHANI and ZEKE MILLER Associated Press
President Donald Trump aimed insults at Emmanuel Macron on the first day of a two-day NATO conference. Trump is angry at the French president for recently saying NATO was experiencing "brain death" as a result of diminished U.S. leadership under Trump. Face to face with Trump, Macron stood by his comments and also expressed his frustration that the president withdrew U.S. troops from Syria. Trump also commented Tuesday on impeachment, assailing Democrats at home as "unpatriotic" for holding a hearing while he is abroad at the conference.
President Trump has been fighting for increased burden sharing by NATO members, and it's working. Over $130 billion in new defense spending by member countries! pic.twitter.com/JXspMyufPs

— The White House (@WhiteHouse) December 3, 2019
President @realDonaldTrump just met with President @EmmanuelMacron of France—a partner of the United States in many key ventures. pic.twitter.com/8m5eioZ4Wo

— The White House (@WhiteHouse) December 3, 2019
President @realDonaldTrump just met with Prime Minister @JustinTrudeau of Canada. pic.twitter.com/OqglFETMSE

— The White House (@WhiteHouse) December 3, 2019