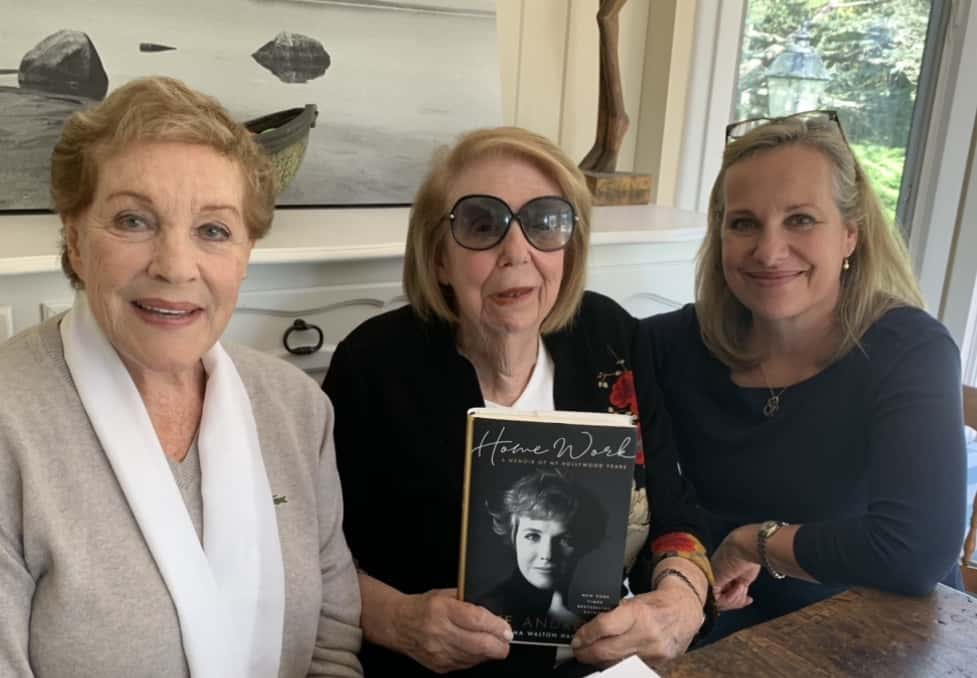 https://omny.fm/shows/the-joan-hamburg-show/10-19-2019-julie-andrews-exclusive-interview-on-th
"I am really very aware of how fortunate I am."  Legendary actress and singer Julie Andrews sat around Joan Hamburgs dining room table in The Hamptons to reminisce about her extraordinary life in her new book Home Work: A Memoir of My Hollywood Years
"Mom kept phenomenal date books as records of everything," Julie Andrews daughter Emma Walton Hamilton, who co-wrote the memoir, says Andrews kept very detailed journals of her life.  Being open and vulnerable about tough times in your life with your child can get tricky, but Hamilton told her mother not to hold back.
When asked if any of her two grandchildren inherited her golden voice, the British-born actress says one granddaughter certainly did, but she doesnt push her. "I dont put my two cents in too soon, but if she needed me of course."
The Academy Award winning actress did not dwell on the roles she was passed up for. Andrews played Eliza Doolittle in Broadways My Fair Lady, but was not offered the role when it came time to make the movie. The role went to Audrey Hepburn. "Its very hard to be upset about that when Mr. Disney comes along and says do you want to do Mary Poppins."
Mary Poppins was Julie Andrews first film performance. "What are the chances that those kind of opportunities just fall across your path at exactly the right moment?"
Andrews told Joan Hamburg that she has saying over a door in her home that reads, "Are we lucky or what?" Despite a complicated childhood, Andrews prospered.  From Broadway to the big screen, Andrews has won an Academy Award, five Golden Globes, three Grammys, two Emmys, and the Screen Actors Guild Lifetime Achievement Award.