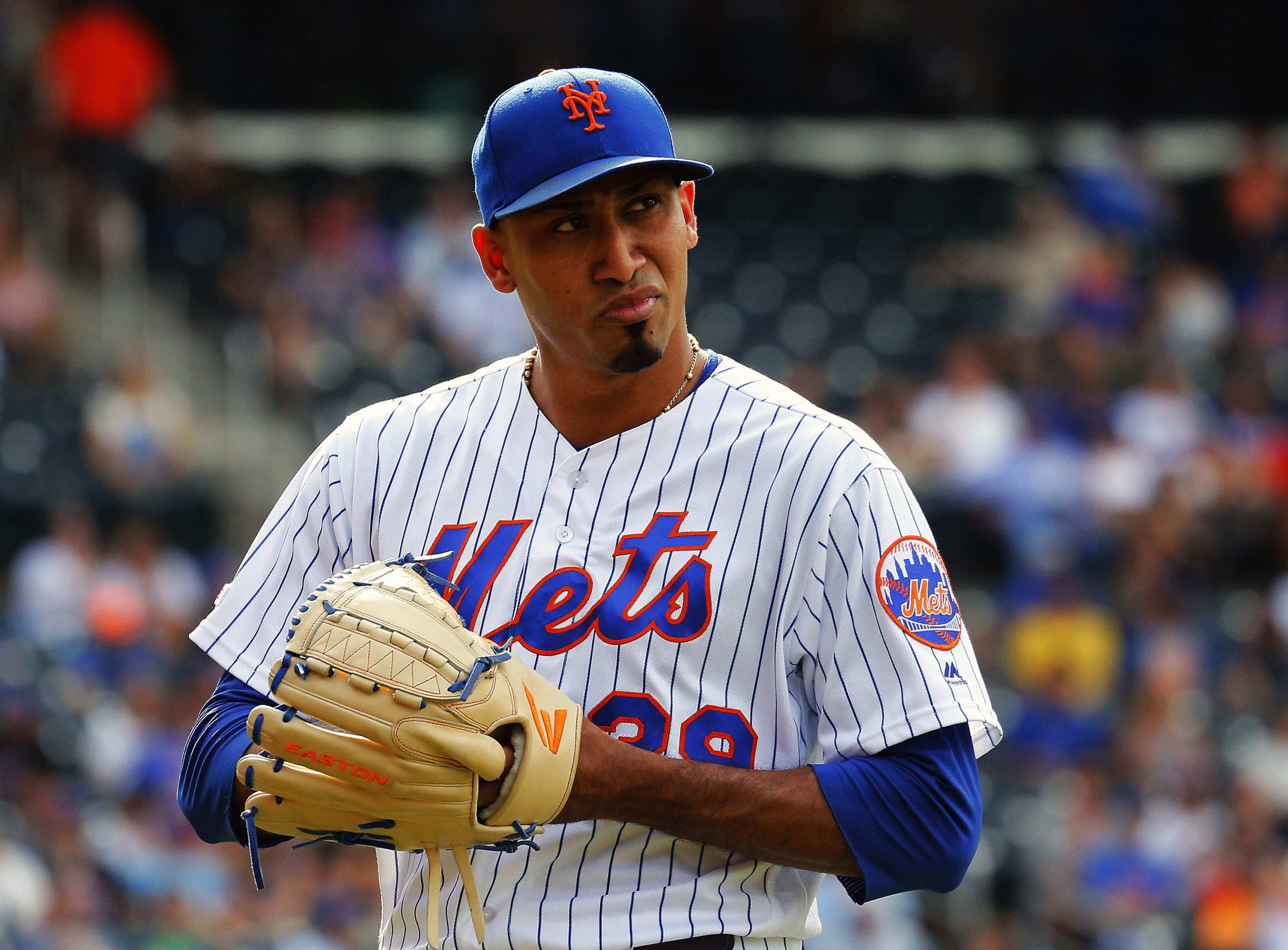 NEW YORK (77 WABC) — It was evident by the final out on Sunday afternoon that even the Mets magical run wasn't immune to one of the team's most glaring issues.
Despite the Mets overcoming another early deficit against the Washington Nationals, it wasn't enough to camouflage their struggling bullpen and struggling closer Edwin Diaz in a 7-4 loss on Sunday. A shorter than hoped for start from Jacob deGrom forced Mets manager Mickey Callaway to go to the bullpen six different times, which included calling on Diaz in the ninth with New York trailing by just one.
For a moment it looked as though perhaps he'd give the Mets a chance to once again find magic in a bottle in the bottom half of the inning… That was until he allowed Victor Robles to send a two-run shot to left field. In truth, it didn't come as much of a surprise considering Diaz has surrendered 11 home runs in 44 appearances this season.
"I think in the last couple of outings it's been my inability to execute my pitches," Diaz said through a translator. "In order for me to have better outings I just need to execute my pitches. … It's just about locating the pitches the way that I want them to so I can have better execution."
It was a sobering reminder that even though the baseball gods seemed to smile upon the Mets recently, there are still certain things that just can't be glossed over. And if there was only one takeaway from Sunday's game it was the predicament the Mets seem to find themselves when it comes to their relief pitching.
Diaz's entrance in the ninth was a pure necessity for Callaway. The Mets skipper had already gone through five relievers to varying results before the ninth and he was without Seth Lugo, who had pitched two innings of relief on Saturday night.
Even though Diaz's struggles have been prevalent, the Mets don't have much flexibility going forward.
"We really cant afford to do that," Callaway said when asked about moving Diaz out of such a high-pressure spot. "So hes going to continue to get big outs for us, continue to pitch in big games. And like we did last night, well pick our spots and do the best we can to win a game every single night."
Callaway agreed with Diaz's own assessment that his pitch execution had been lacking, in particular on Sunday. Diaz was able to strike out two, while walking Adam Eaton in the middle of that, before Robles got a hold of Diaz's slider.
"Theres very few that you execute a pitch and they are able to drive it out of the park. So were going to work hard, were going to be diligent about getting the ball where we need to and continue to have faith in Edwin," Callaway said.
However, the Mets issues started well before their closer imploded in the ninth. New York did get a solid outing from starter Jacob deGrom, but a 33 pitch first inning hindered his ability to go deep into the game.
It looked as though deGrom would get out of the inning unscathed, but a fielding error turned a simple out into a catastrophic three rune error. After making an impressive play to get to the ball Asdrubal Cabrera had hit, Pete Alonso's throw to the covering deGrom missed its intended target.
"I just need to hit him in the chest. As simple as that," Alonso said. " Just didnt hit him in the chest. Threw the ball over the bag, but he wasnt quite there yet because Cabby hit a pretty hard shot to my right. Dived on my knees, Im trying just to get rid of it. But I didnt hit him in the chest. As simple as that.
"If I make that play, were probably still playing baseball right now."
To his credit, Callaway said that deGrom took credit for the error and said that he should have caught the ball, but it was a reminder that even in the best of times the Mets are still the Mets. The short outing, which saw deGrom throw 101 pitches, highlighted how vulnerable the bullpen is.