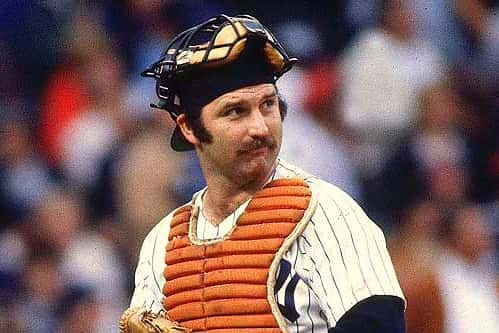 August 2, 1979.  Thurman Munson was practicing takeoffs in his jet.  He planned to fly himself home to his family on off days.  While practicing a landing, the plane ended up crashing at the Akron-Canton Airport.  Munson suffered a broken neck from the crash, and ultimately died of asphyxiation due to inhaling toxic substances in the plane.
40 years later, the Yankees catcher is still fondly remembered my many, especially his teammates.
"He was our captain. The heart and soul of our team. He played hurt. And he was a family man." Former New York Yankee great Bucky Dent had only nice things to say about his former teammate.
Dent joined Sid Rosenberg on "Bernie & Sid in the Morning" to discuss Munsons 11 impactful years on the Yankees. Dent shared dugout stories and the legacy of his late teammate. The full interview can be heard below.