(Photo by Chris Pizzello/Invision/AP)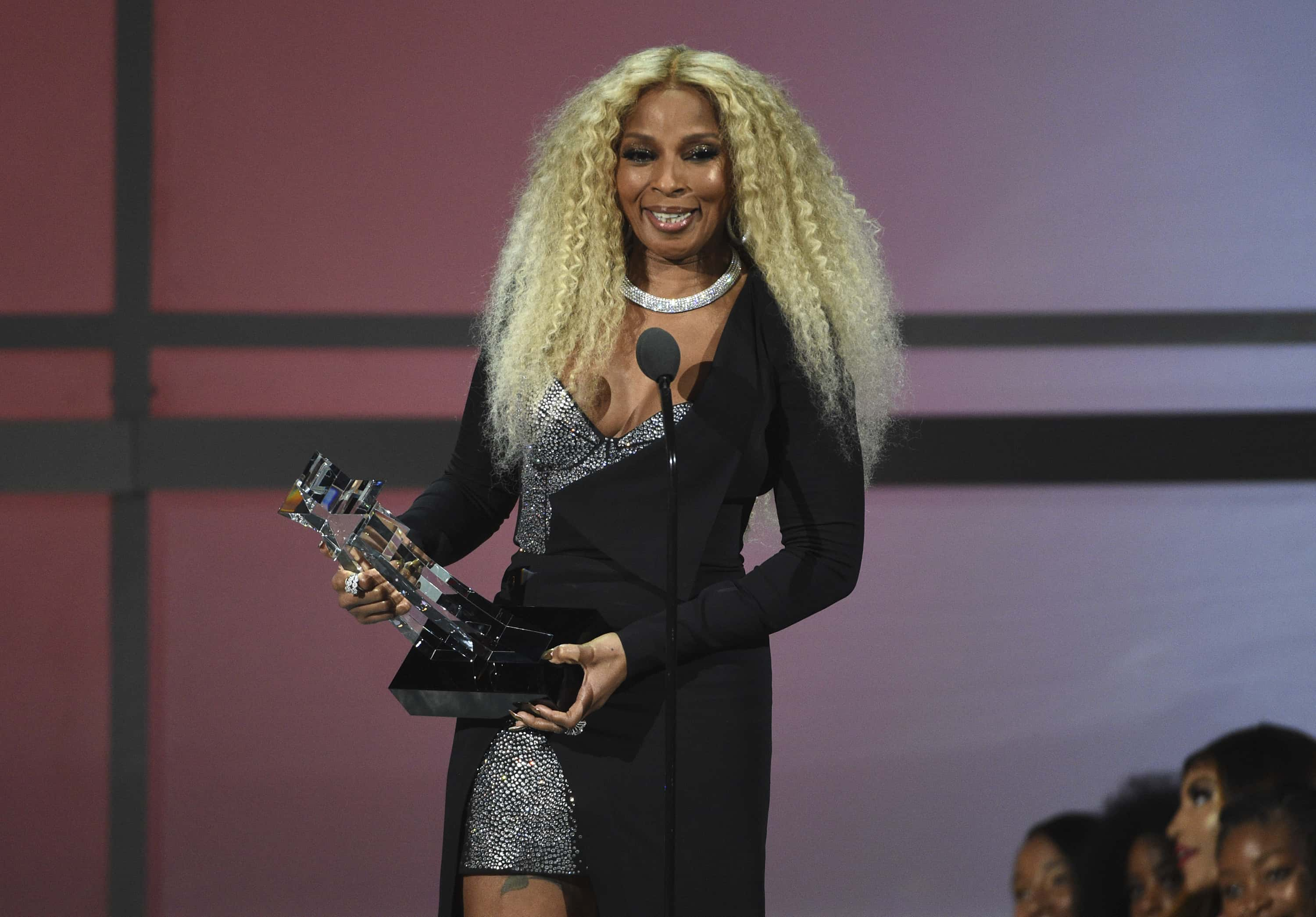 New York (77 WABC) – All hail Mary J Blige! That was the theme as Mary accepted her Lifetime Achievement Award at the BET Awards last night. Rihanna presented the award to the icon as she gave fans a history lesson about the Mary J. Blige effect that still has us "going down," till this day. Her soulful ballads and honest lyrics have appealed to the masses throughout the years making this Lifetime Achievement Award long overdue.
The Grammy award-winning singer was born and raised in the Bronx, New York. Blige was discovered after a tape of her singing Anita Bakers, "Sweet Love," landed in the lap of the founder of Uptown Records, Andre Harrell. Harell, who immediately heard Mary J. Bliges star potential, placed her under the guidance of his protégé, Sean Puffy Combs. The collaboration would birth what would be known as hip hop soul.
Providing a song for every mood – while unapologetically sharing her feelings with the world – the legend has inspired countless artists after her. Barbadian singer, Rihanna shared, "You have set the bar for relatable, timeless, classic music. You opened multiple doors for female artists in this industry. And on behalf of all the women [who] came after you — like myself — thank you for being you so we can feel comfortable being ourselves."
As Mary thanked everyone from her mom to her fans in her heartfelt speech, she shared her secret to success saying, "Its because, although I am a leader, a queen, and a living legend. … Im a servant as well and Im here to serve. Being a servant is not always glamorous or popular but its the job and the assignment that I was given. Its because, in order to be an authority, I had to learn how to come under authority because when the glory is placed on me I give it back to God immediately."
After she accepted the award, Mary gave her own tribute of her greatest hits that included appearances from Method Man and Lil Kim. The performance included classic Mary costumes and classic Mary dance moves. Congratulations Mary J. Blige!