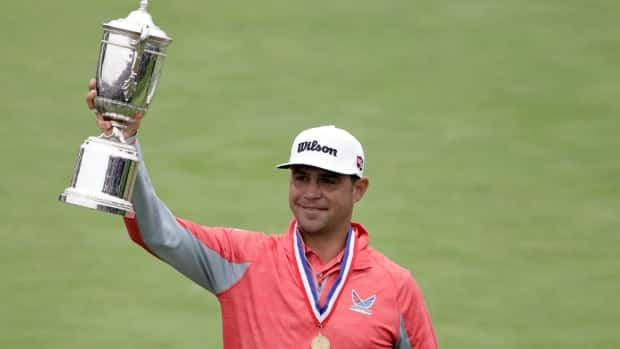 The US Open wrapped up at Pebble Beach on Sunday night.  Despite a late charge from Brooks Koepka, who was going for his third straight US Open victory, Gary Woodland would win his first career major championship.
In baseball, the Yankees beat the White Sox to split their series in Chicago.  This after landing Edwin Encarnacion in a trade with Mariners on Saturday night.  Encarnacion is currently the AL homerun leader with 21 so far this season.
BREAKING: The New York Yankees are trading for Edwin Encarnacion, per @JeffPassan. Encarnacion is leading the AL with 21 HRs and has an .888 OPS this season pic.twitter.com/s0DGkX6Pnx

— Starting 9 (@Starting9) June 16, 2019
The Yankees will host the Tampa Bay Rays in the Bronx later tonight.
The Mets closed out a rough weekend at home against the Cardinals.  Their bullpen lost another game late, as they dropped three of the four games against St. Louis.  The Mets head to Atlanta tonight as they begin an 11-game road trip.
The American women's soccer team advanced in the World Cup with a victory over Chile.  Theyll next take on Sweden on Thursday hoping to win their bracket.