National Radio Hall of Fame inductee, Joan Hamburg isnt called the "First Lady of Radio," for nothing. Lauded for her ability to narrate the most notable moments in New York and her celebration of the arts, her annual Pre-Tony Luncheon is on brand for the host. Known for broadcasting from her favorite places more than a studio, Hamburg hosted the show live in front of a sold-out crowd at Arnos Ristorante. Past luncheons included a three-course meal while witnessing the icon interview guests for the Tony Awards preview like Kelsey Grammer, Jason Alexander, and Tyne Daly. To Joans surprise, this years luncheon would feature not one, but two future Tony award-winning actors, Andre de Shields & Santino Fontana.
The 73rd annual Tony Awards awarded "Tootsie," star Santino Fontana with his first Tony Award for Leading Actor in a musical category. When Fontana sat down with Hamburg, he described the musical as, "a hilarious farcical comedy about somebody who makes a terrible decision but an entertaining one. And he gets stuck in all these positions that you realize you have no idea how hes going to get out of. And hopefully, we surprise you along the way." The Frozen and Crazy Ex-Girlfriend star thanked his grandmother, who recently passed away, in his acceptance speech stating, "Delmira Perrera, who was a fiery red-headed woman with a singular voice and a passion, a spirit that you wanted to walk into the room. And every day I get to bring her into that room, and its been the best experience of my life." This was Fontanas second Tony nomination.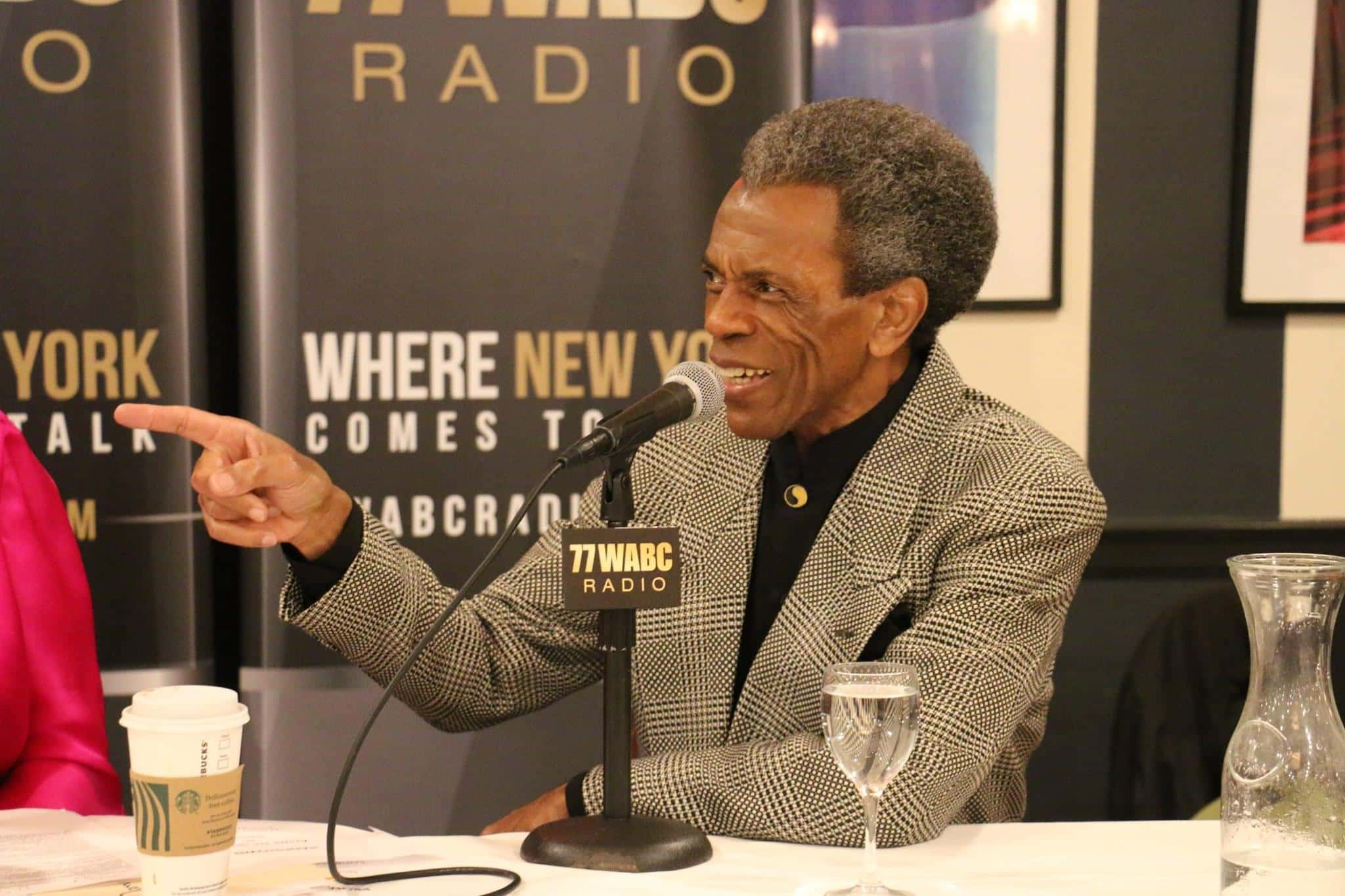 Actor, singer, and choreographer, the 73-year young Andre de Shields, has been a force on the theater scene since the late 1960s. After an extensive 50-year career in acting, Shields won his first Tony Award for Best Featured Actor in a Musical for his performance in "Hadestown,"after being nominated twice before. The Baltimore native shared his thoughts on growing up number nine of eleven children in Maryland with Hamburg, saying, "I wasnt the only kid who had the dream, but I was the one who was lucky enough to look beyond Baltimore which is where I grew up and understand that I had a place in the larger world right. Because you cant spend all your life in one little corner with just the dream, you have to make the dream come true. You have to live the dream and you live the dream by going away from where you are only to return in your heart to where you started good." During his acceptance speech, Shields gave his three cardinal rules for longevity in the industry:
1. Surround yourself with people whose eyes light up when they see you coming.
2. Slowly is the fastest way to get to where you want to be.
3. The top of one mountain is the bottom of the next so keep climbing.
Listen below to their full interviews with Joan at her annual Pre-Tony Luncheon
The "First Lady of Radio," Joan Hamburg, has been named "New Yorker of the Year, by the Manhattan Chamber of Commerce due to her dedication in improving the quality of lives for those throughout the New York metropolitan area. In addition to numerous other awards, Hamburg is an accomplished author and columnist.